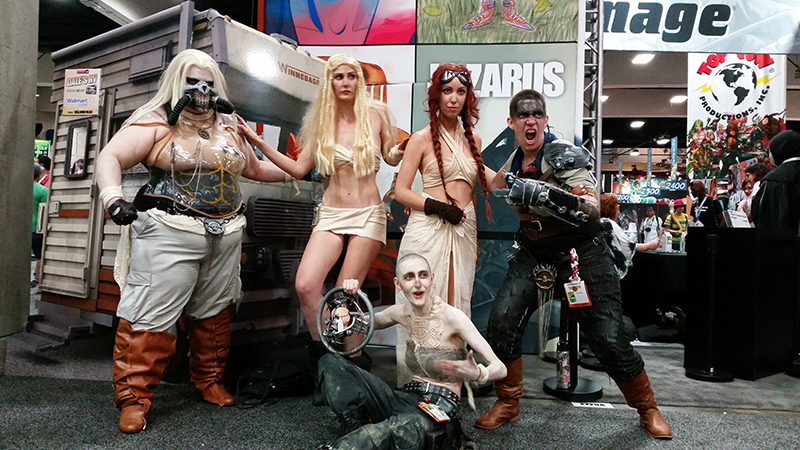 Wednesday Preview Night: I knew right away San Diego Comic Con was going to be different for me this year. This was my 11th year in attendance (20th for my husband), but my first time as an exhibitor in the Small Press area. My husband, Nguyen Dong, and I brought our small press company, Dark Productions to help showcase our creator-owned comics. Prior to opening and shortly after, I took a stroll around Artist Alley. I was able to see some old and new faces and was surprised to see some big-names moved into this area. (Like Bernie Wrightson and David Mack, who in prevoius years had exhibitor tables in the middle of the floor.) For me, I usually use Preview Night to calmly walk to my favorite artists and vendors to purchase my must-have books or art. I'm not huge on the big-name exclusive toys. I had a chance to chat with Raina Telgemeier and pick up a copy of Smile and grabbed the newest Mouse Guard book by David Petersen. Then I spent the rest of the evening back at our table. Small Press was slow on the opening evening which was to be expected with attendees rushing to large vendors.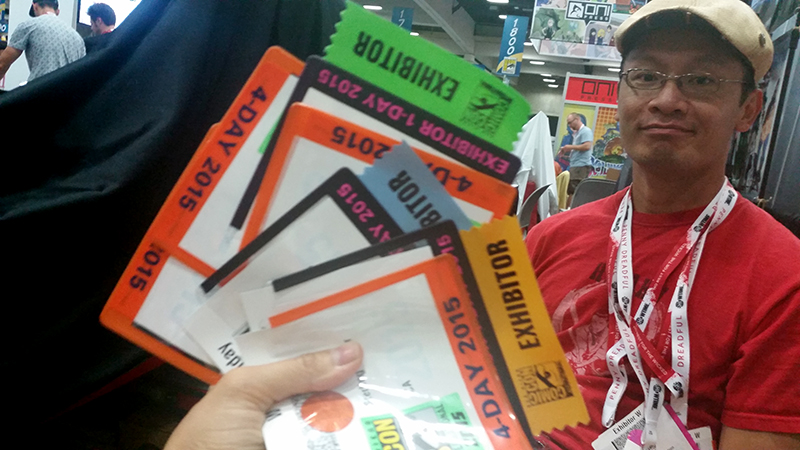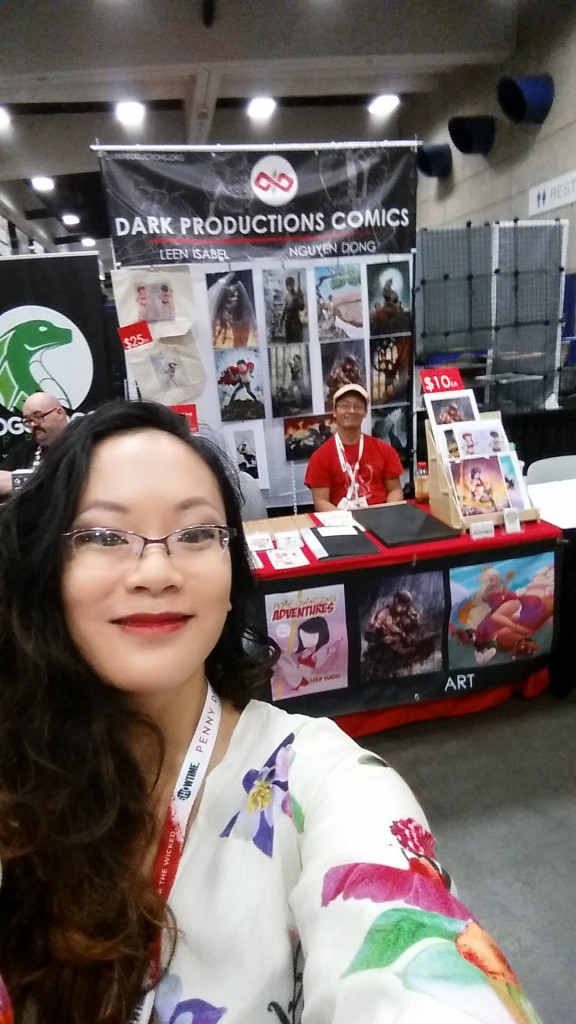 Thursday: For Thursday, I cosplayed as Stormer from Jem and the Holograms. (It's the year for Jem with the new comic out by IDW!) Anyway, Thursday was mad for me as I was helping and two tables this year. I was back and forth for two shifts at Girls Drawin Girls and was at my table in between. Being with GDG was fantastic as I was able to meet other international members of the group and connect with old friends. I loved it. I attended one panel on Thursday which was one hosted by NASA! (A first for San Diego Comic Con!) The title was "NASA Journey to Mars." Ridley Scott's upcoming space adventure "The Martian" took a somewhat unconventional approach. Instead of having star Matt Damon on the stage, audiences were treated to a panel with best-selling author Andy Weir and the real NASA scientists who are working on putting a human on Mars. The audience also saw a clip from the film, showing Matt Damon's Mark Watney and his crew at rest in the ship before the launch. In the evening, I moseyed on over to Chuck Jones Gallery in the Gaslamp District to support my fellow GDG artists for the "What's Pin-Up Doc?" art show featuring exclusively GDG members. It was fantastic to come out and support working female artists. After the show, I attended the Women in Comics NYC Collective International Dinner Party.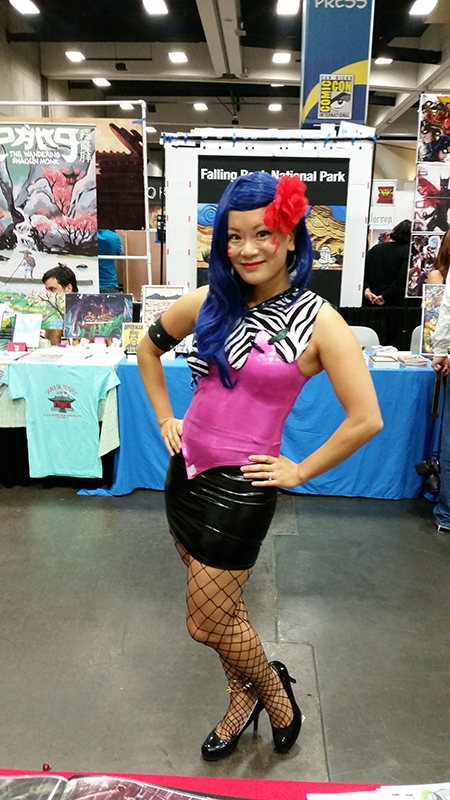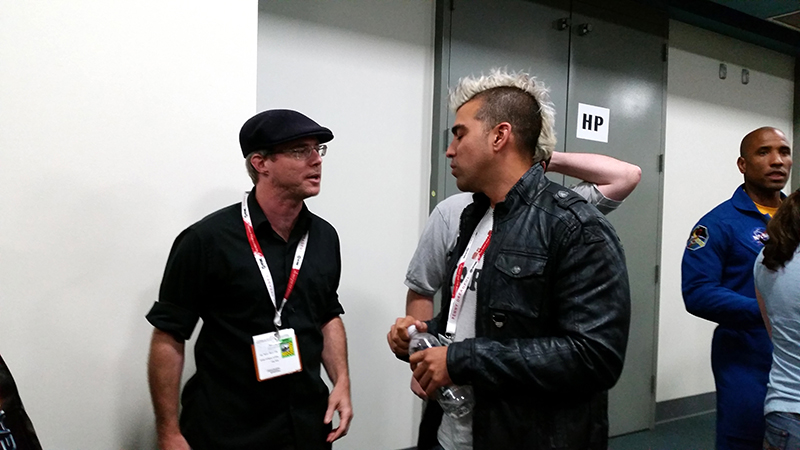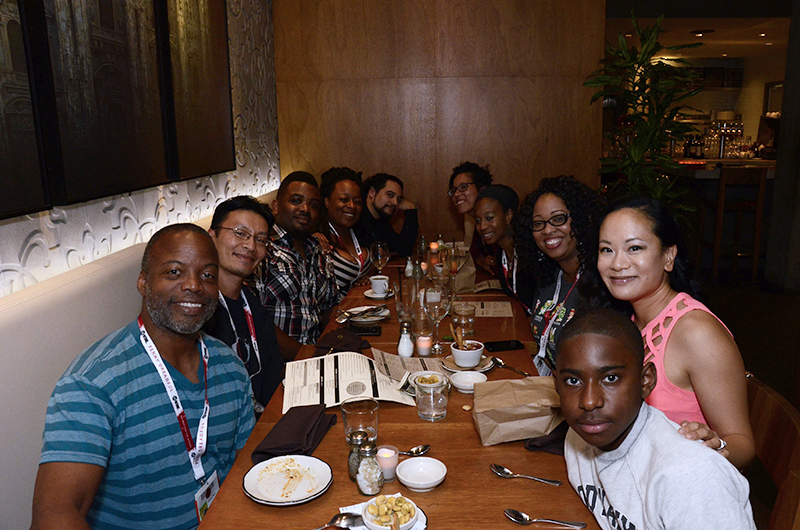 Friday: Friday was more of the same. I was able to escape the booth to do a bit of browsing, but when you're invested in a table, it's important to stay put and hustle, as they say. =) Nguyen and I had a great time speaking to PDA and Hiraku fans and having conversations with attendees. I also enjoyed browsing Small Press and even made friends with fellow indie creators. Overall, it was a rewarding day. We had a chance to sit back and realize that we went from being an attendee for years and now we're finally comic-book creators. I'd say that's living the perfect nerd-dream. Don't you think? After the con, I hosted the 2nd Annual Cosplay Pole Dance Jam at a local dance studio called Fun Pole Fitness. We raised money for the Leukemia & Lymphoma Society. Yes! It was as awesome as it sounded!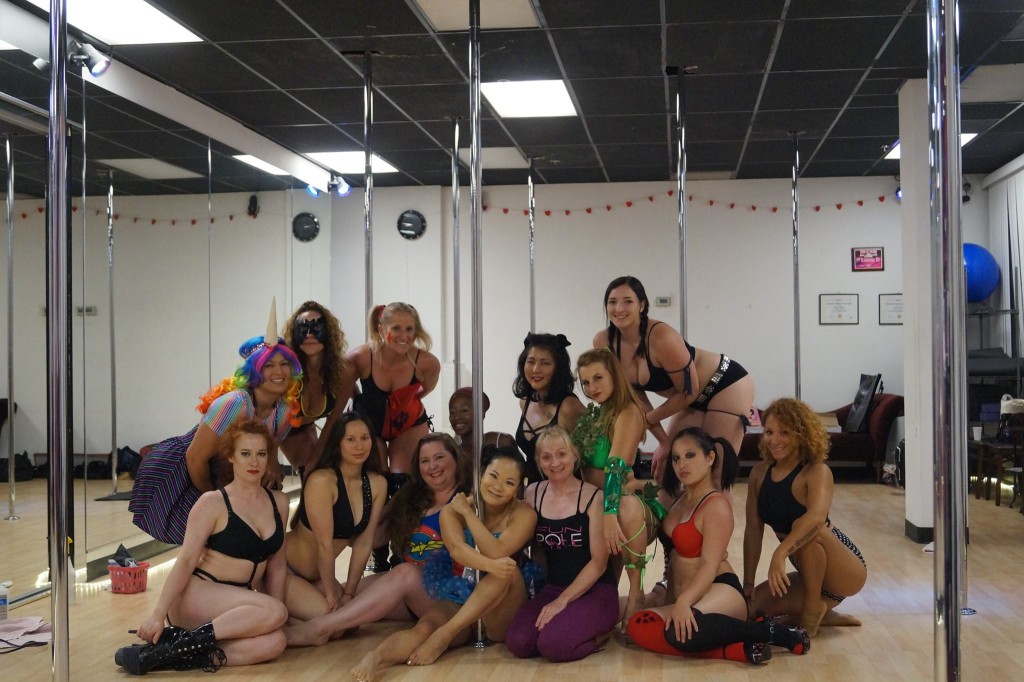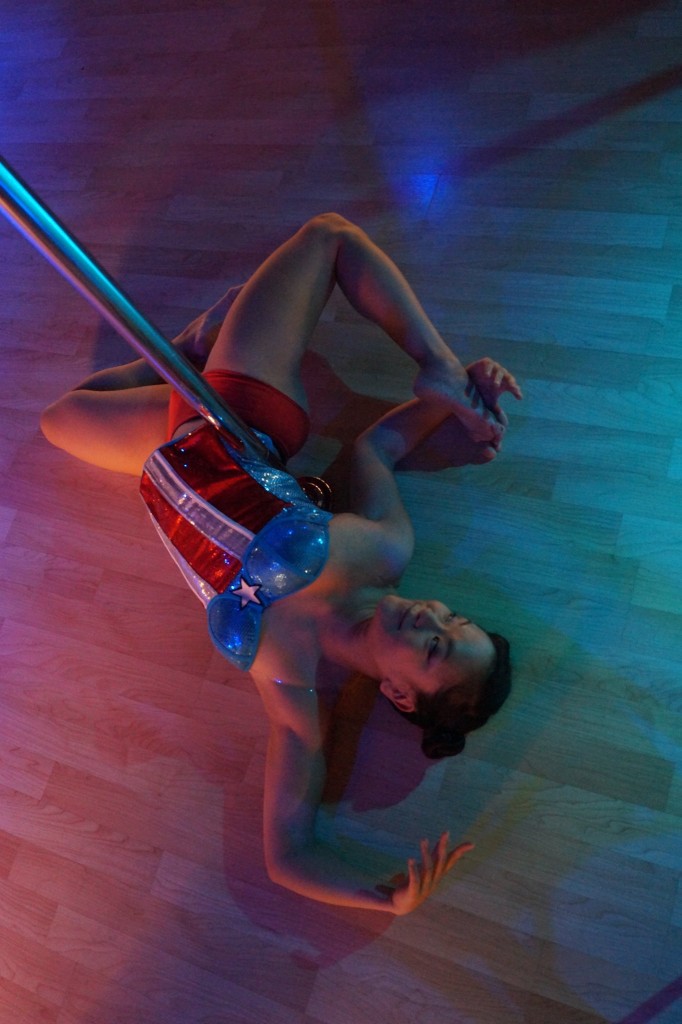 Saturday: It was another busy day at the booth which turned out to be one of our best. (Theory goes, attendees make a mad dash for exclusives at the beginning of the week and towards the end, will trickle down to the creator-owned properties.) It was another wonderful day of meeting fantastic fans. Besides, that, I slipped away for the Hannibal Pannibal in Ballroom 20. (Yes, I'm a Fannibal, you guys. Though, I was sad that Mads Mikkelsen was not in attendance. The panel was bittersweet and lots of fun. No good news on a new home for Hannibal just yet.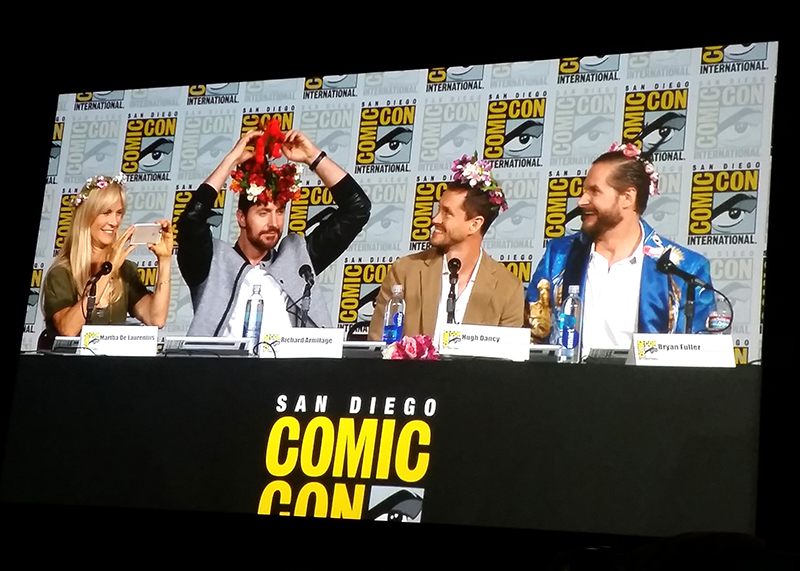 Sunday: The day was a day to focus on sales so I didn't leave my table around the panel I was a part of. I was invited to participate in an off-site panel for Women In Comics NYC Collective International. The topic was "Women of Color in Comics: Race, Gender & The Comic Book Medium Panel" and was held at Logan Heights Library. Interested in the discussion? Check it out on storify. It was my first panel and I was absolutely equal parts nervous, terrified and excited, but many wonderful things were said and I was happy to be a participant. Till next year, SDCC!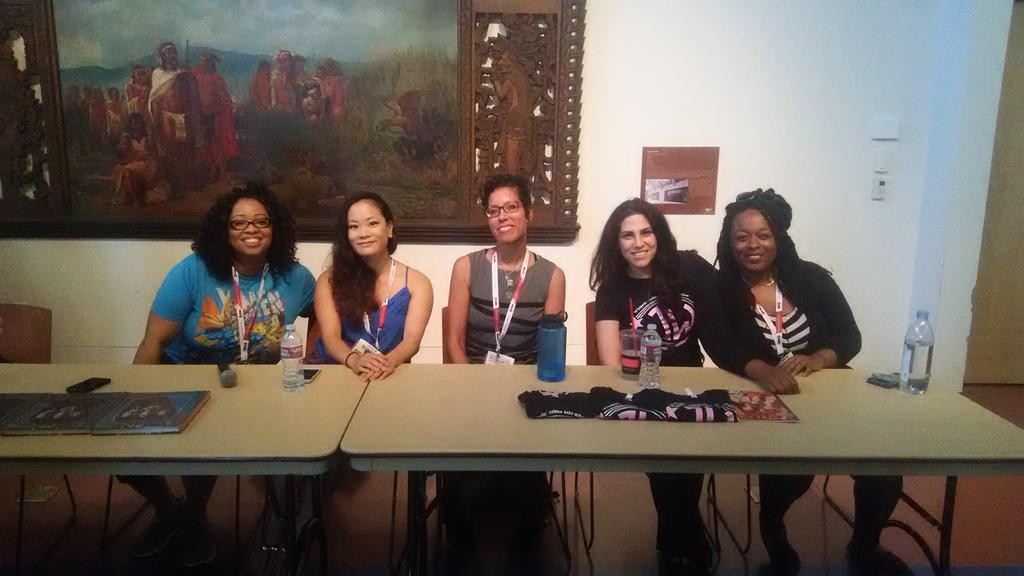 More photos of our time at San Diego Comic Con 2015!