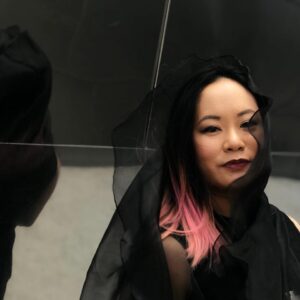 Leen Isabel is a painter, illustrator and former comic publisher who lives in Los Angeles, CA. She received degrees in Studio Arts and in Art History from University of California Irvine and has sought further education from Los Angeles Academy of Figurative Art and Concept Design Academy.
Leen began actively showcasing artwork in galleries domestically and internationally since 2012 which includes wonderful establishments like Titmouse Studios, Gallery 30 South, Chuck Jones Center for Creativity, LTD. Art Gallery and Gallerie Arludik.
Leen has 15+ years experience in Web Design, Marketing Design, Key Art Illustration and Painting collaborating with clients like Disney, Mattel, AMC, Titmouse, Inc., Samsung and more.