Resident Evil 6 Launch Party in Hollywood at LURE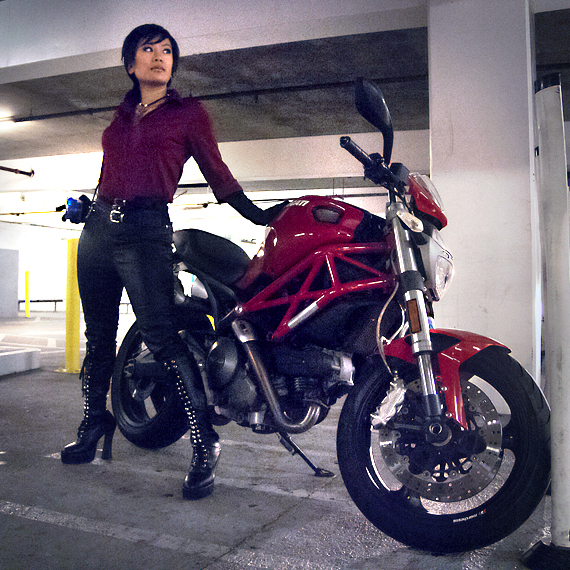 http://www.facebook.com/LeenIsabelArtist – See more of my cosplay
Ada Wong is back for me! She's bringing back Neo-Umbrella in the 6th game of the series and is sporting a new look as well. I attended the Resident Evil 6 Launch Party in Hollywood and came in this cosplay. It was a spectacular event hosted by IGN.com and I even got some photos with cosplayers and RE developers, too! Yeah!
Instead of her iconic gown, Ada's red and black theme is redone with this black button-down with leather pants. Most of this I was able to pull out of my closet. I created the blue cube and the necklace to match the night before the event.
I have to apologize about the camera. At the event, my flash batteries died and even though we did this impromptu shoot at midnight outside the club, the lack of light was really killing us. So, I apologize ahead — but I suppose on one hand, the noise rather adds to the grittiness of RE, don't you think?
And yes, that is a pic of me with Resident Evil producer, Yoshiaki Hirabayashi.
Photography by : Nguyen Dong
Worn at: Resident Evil 6 Launch Party in Hollywood at LURE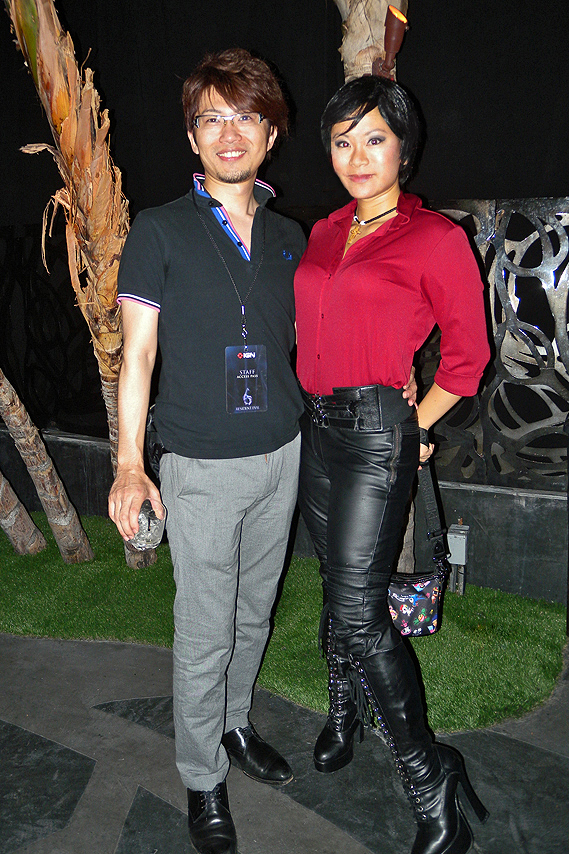 With Resident Evil producer, Yoshiaki Hirabayashi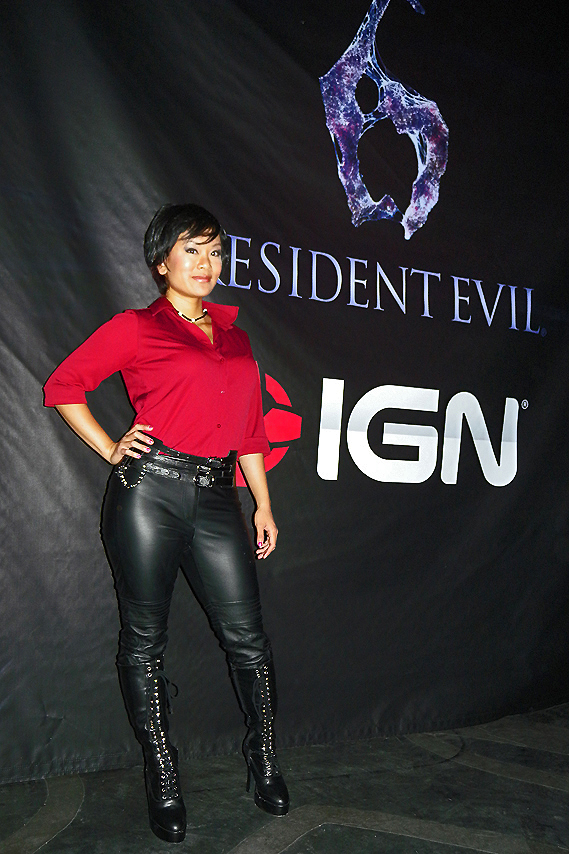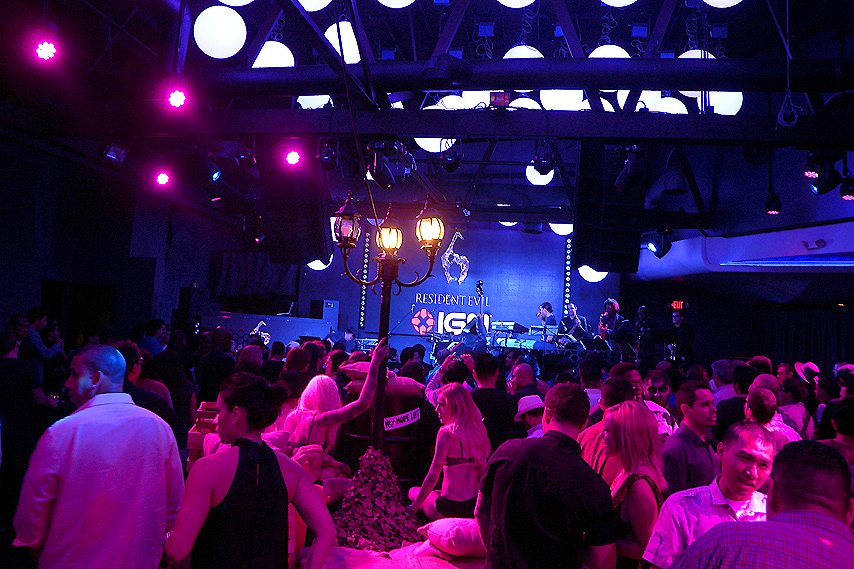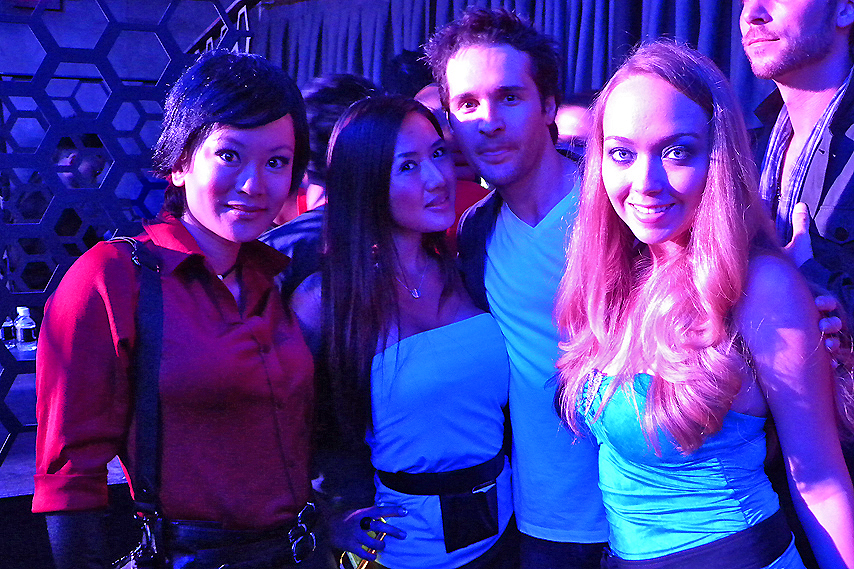 Christopher Emerson, voice of Piers Nivans