Honeymoon – Day 14-16 – Venice, Italy
And our Honeymoon ends in Venice! We left the comforts of the cruise ship and made our way to the Splendid Hotel. A lovely hotel smack in the middle between St. Marks Square & the Rialto bridge. A lovely building (with snooty service!)
Though, the first day we were there was an overnight stay on the ship. So we got dropped off at St Marks and we walked to the Gallerie Accademia in Dorsoduro. Gaaah! So many beautiful Tiepolos & Tintorettos! <3 <3 A pleasant surprise was popping into random Churches along the way and seeing all the artwork inside them. It was SO surreal to walk inside a church and see original artwork installed in the ceiling. This was my favorite by Tiepolo inside Santa Maria Rosario. At one point we walked inside a building for a free exhibition of stringed instruments from the 15th – 18th century. ::faint!:: Then we walked across Dorsoduro back to the cruise ship for the night. A good first day!
Anyway, when we got off the cruise Saturday morning, we got dropped off at St. Marks Square so it was incredible that the first thing we saw was the most popular spot there. Hee <3 We spent Saturday exploring and taking photos. We went inside the Basilica of St. Marks as well. Somewhere along the way I got sick in Venice. Just a constant stomach ache that wouldn't go away. X_X I think all the gelato was fighting back or something. But my physical state was not ... good. I tried to keep my spirits up though! Sunday we did more of the same and Win eventually talked me into a Gondola ride early in the morning. It was beautiful & quiet! <3 We found the mask shop that did the masks for Stanley Kubrick's Eyes Wide Shut film. It just so happened to be around the corner from our hotel! We must have spent 2 hours in there choosing a mask to bring home. XD Later that evening we saw a chamber ensemble perform Vivaldi & Piazzolla's work inside Doge's Palace (in the Prison side! <3) Oops! Then we stayed up until 2 a.m. running around taking photos in the dead of night. YAY! Took a nap for two hours then went to the airport. My goodness -- what a vacation!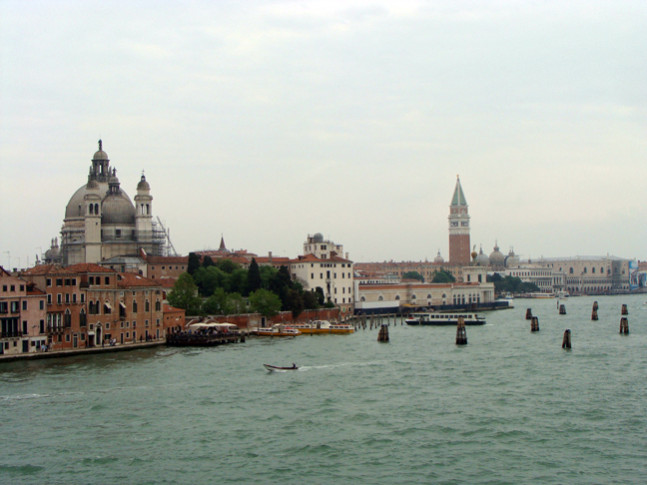 My first view of the square! Eee!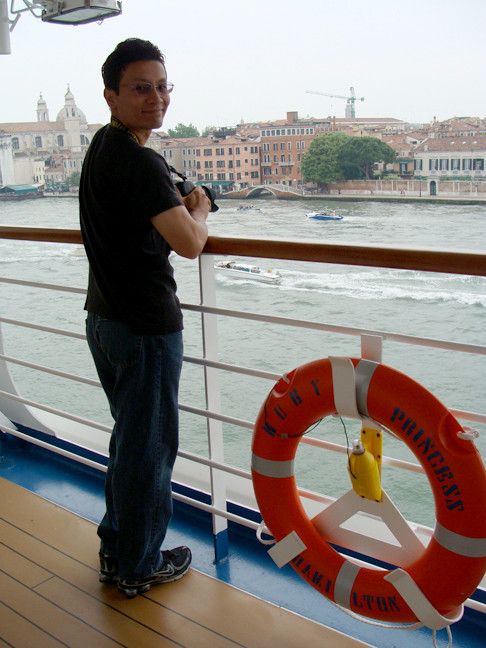 Eagerly waiting to dock.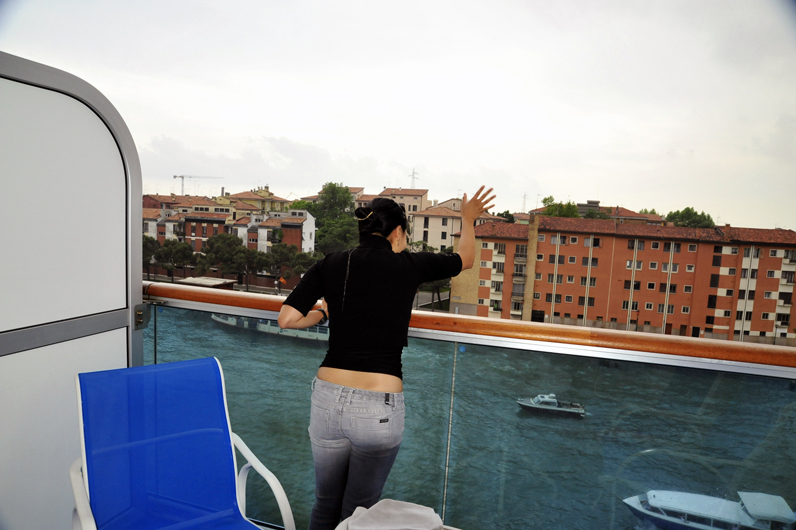 Back in our room. I was waving at people on the boats that passed by. XD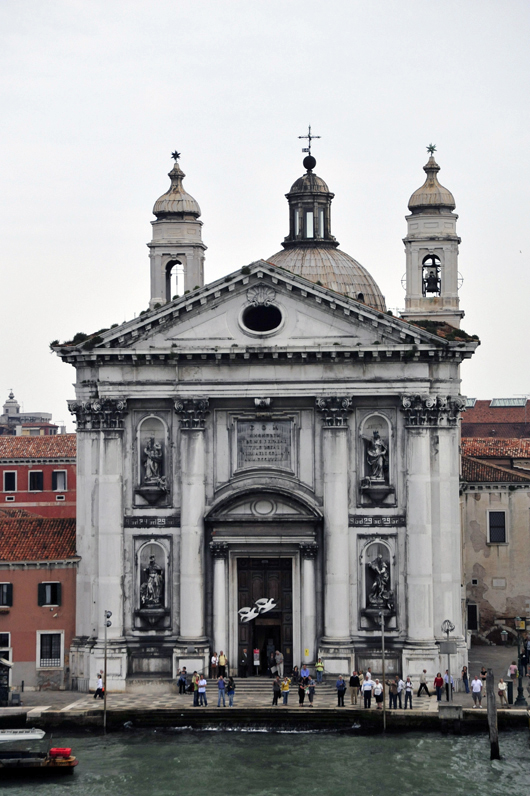 The incredible Santa Maria Rosario with the AMAZING Tiepolo ceiling. See it here.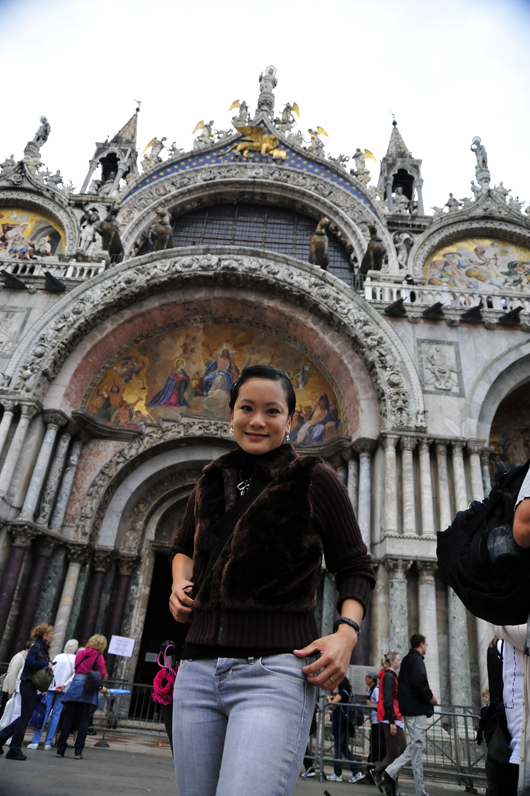 Me & the Basilica <3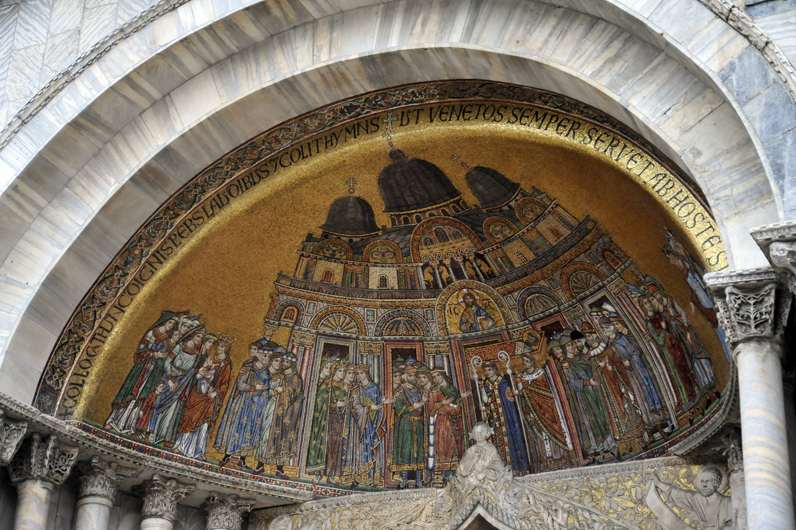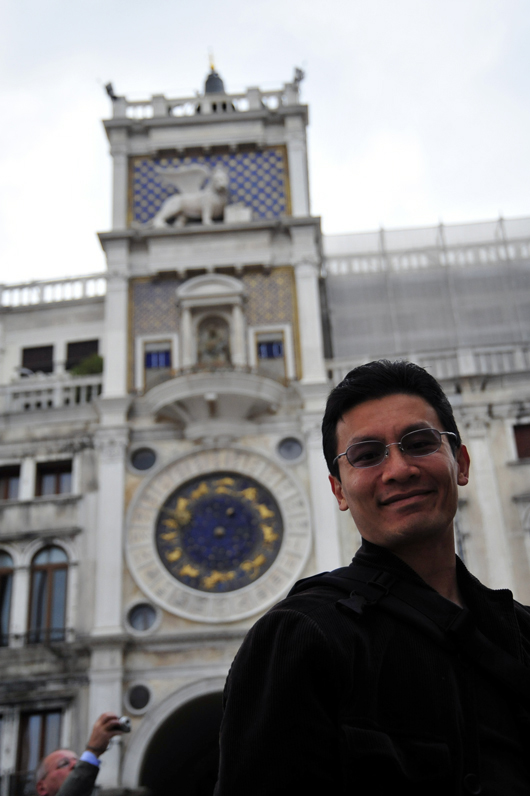 Win & the first digital clock. XD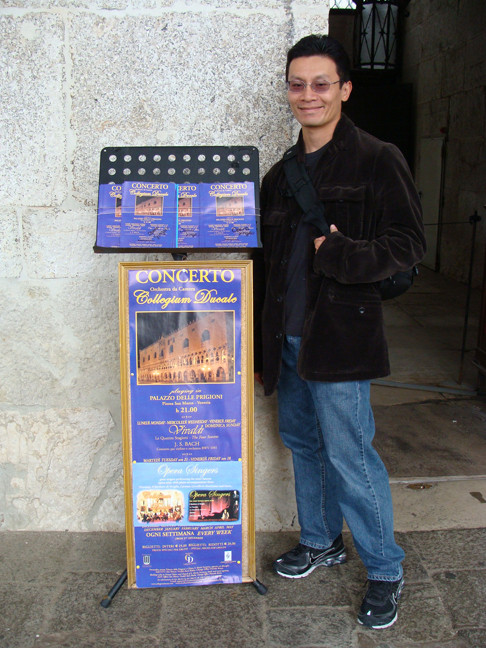 We passed Doges Palace where the concert we were going to attend was going to be held.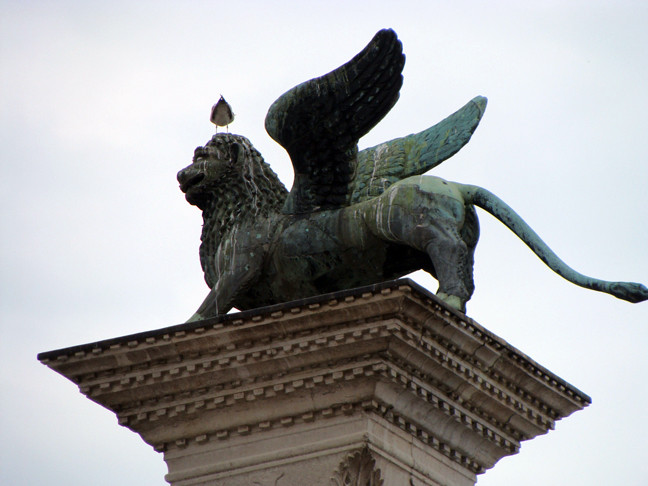 An unfortunate situation…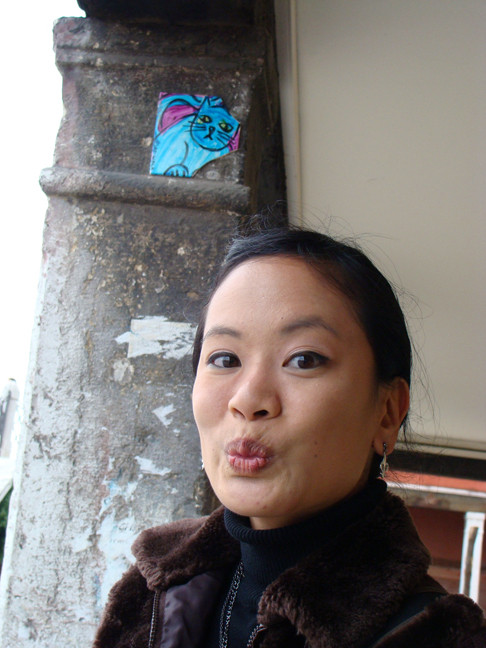 I noticed that there were these random decorated tiles in the city. This one had a meow-face. XD

I love bookstores! I squealed when I saw Richard Scarry's book.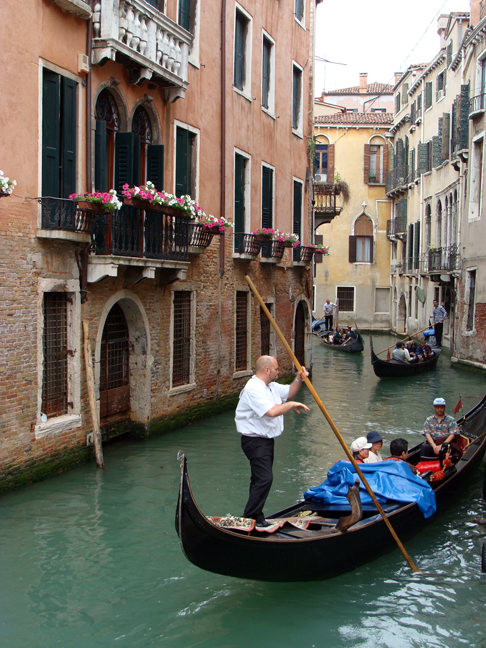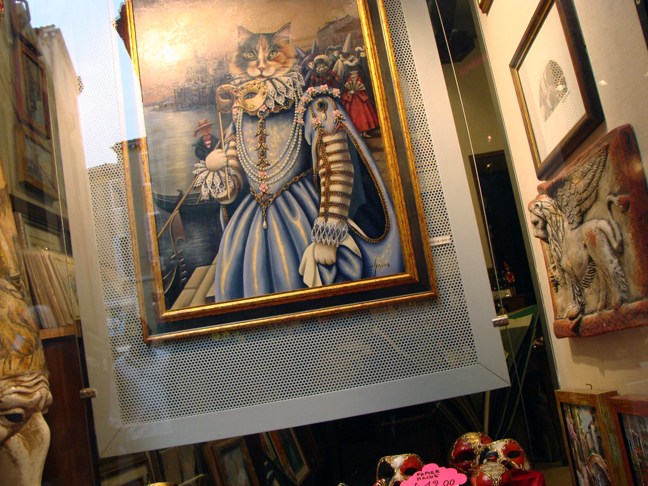 Gah! LOVE THIS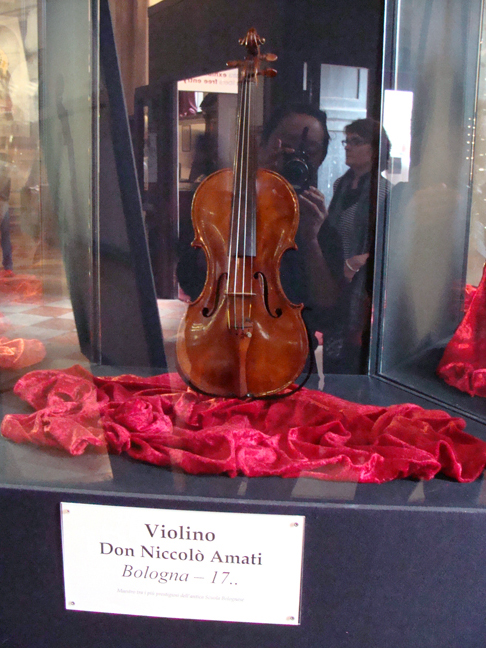 This was taken @ this small string instrument exhibition. I was so thrilled to see something like this. Many violins had the oddest shapes and carvings. One violin had a cherub's head carved where the scroll would be. It was hard to take photos because it was very dark, but it was fascinating to see so many innovative designs. I only wondered how they would sound…
I got all excited seeing this Amati only to later learn that it wasn't made by anyone in the Amati family. >< Just a guy (a contemporary of Stradivarius) who used the Amati name later on!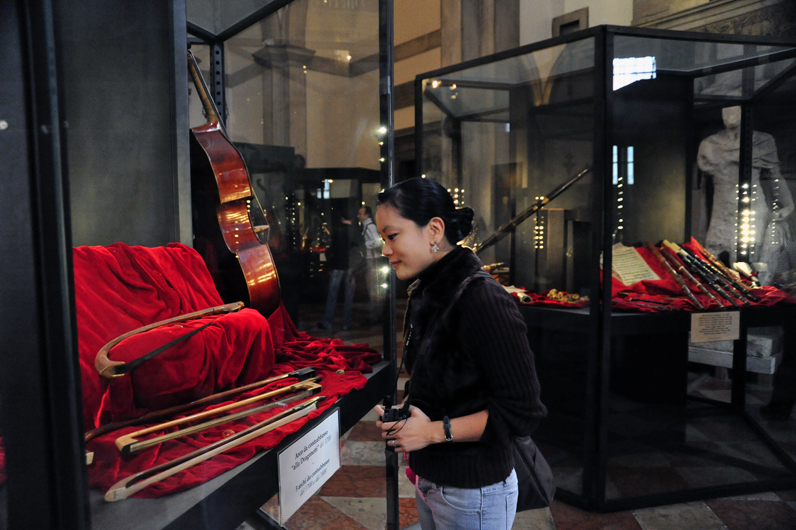 Contemplating a theft operation.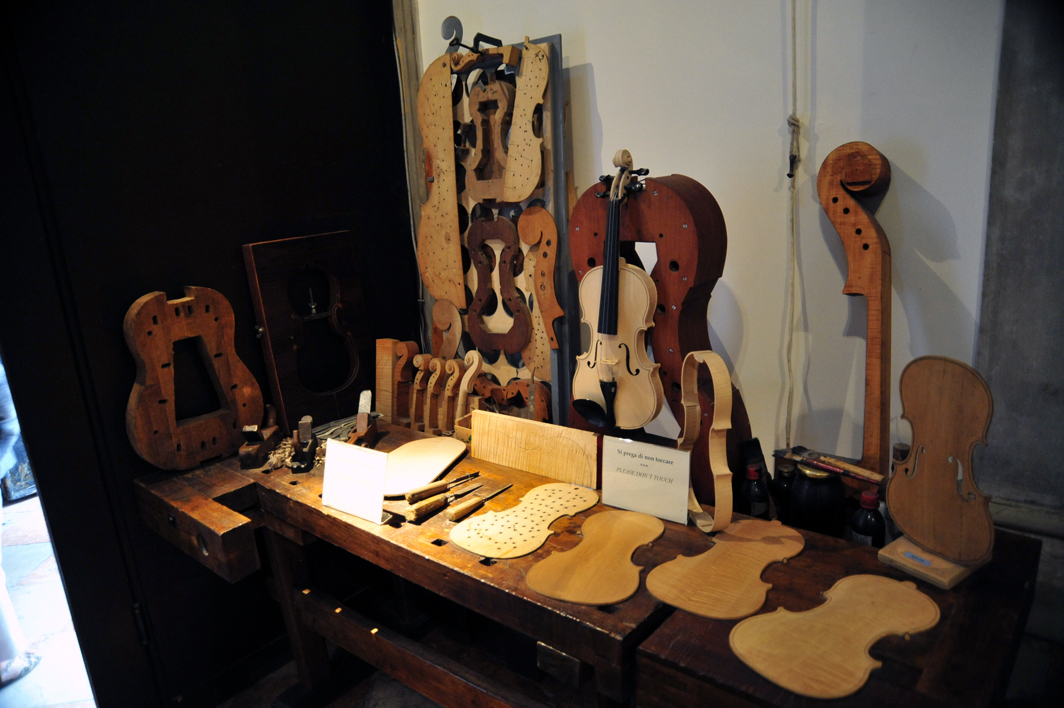 Have I ever told you that I once wanted to apprentice to build violins? 🙂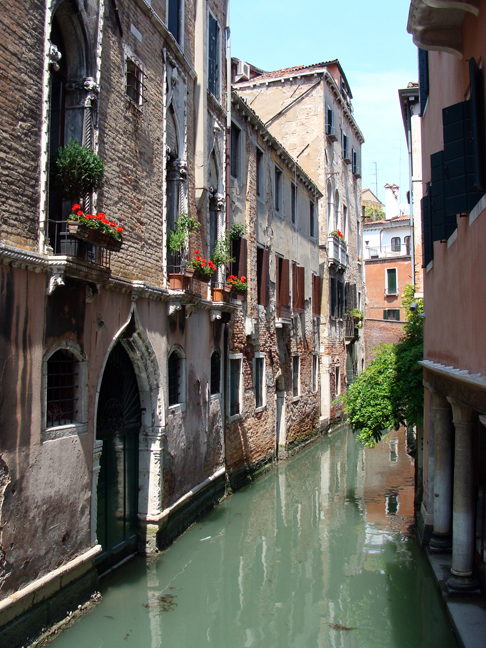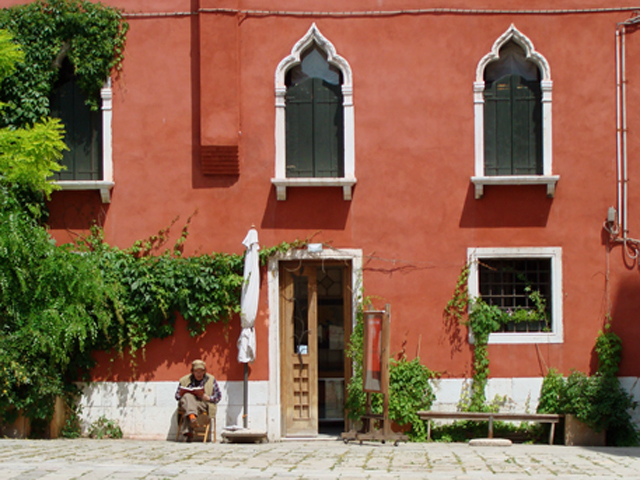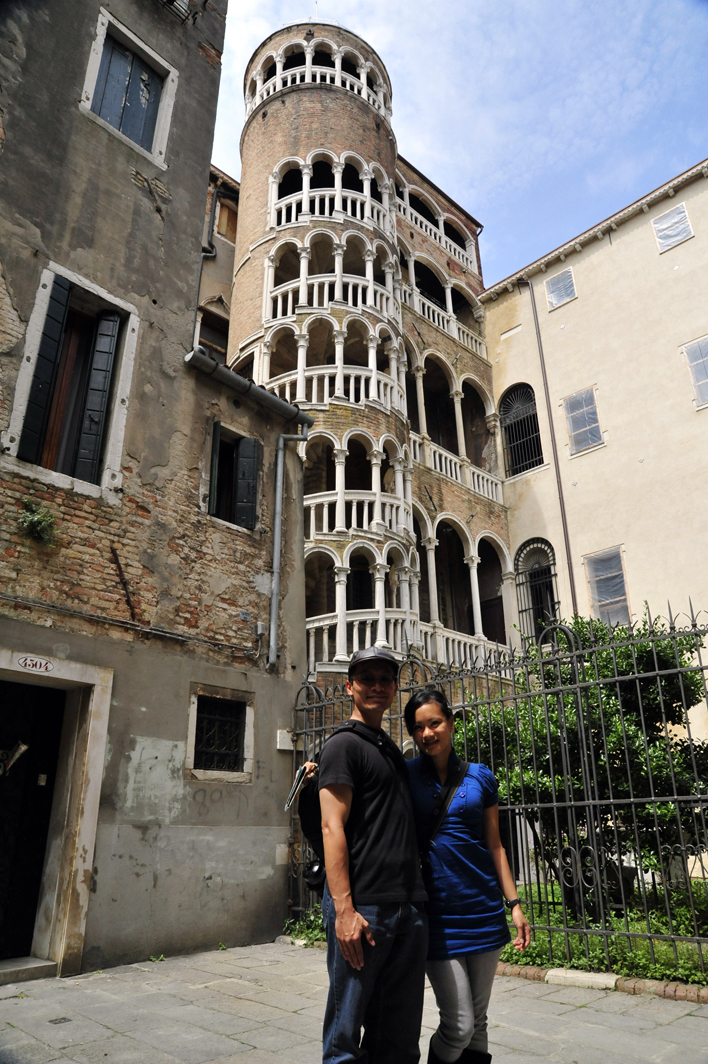 It took us longer than expected to find this staircase! I'm sad we couldn't go up it. :/ Contarini del Bovolo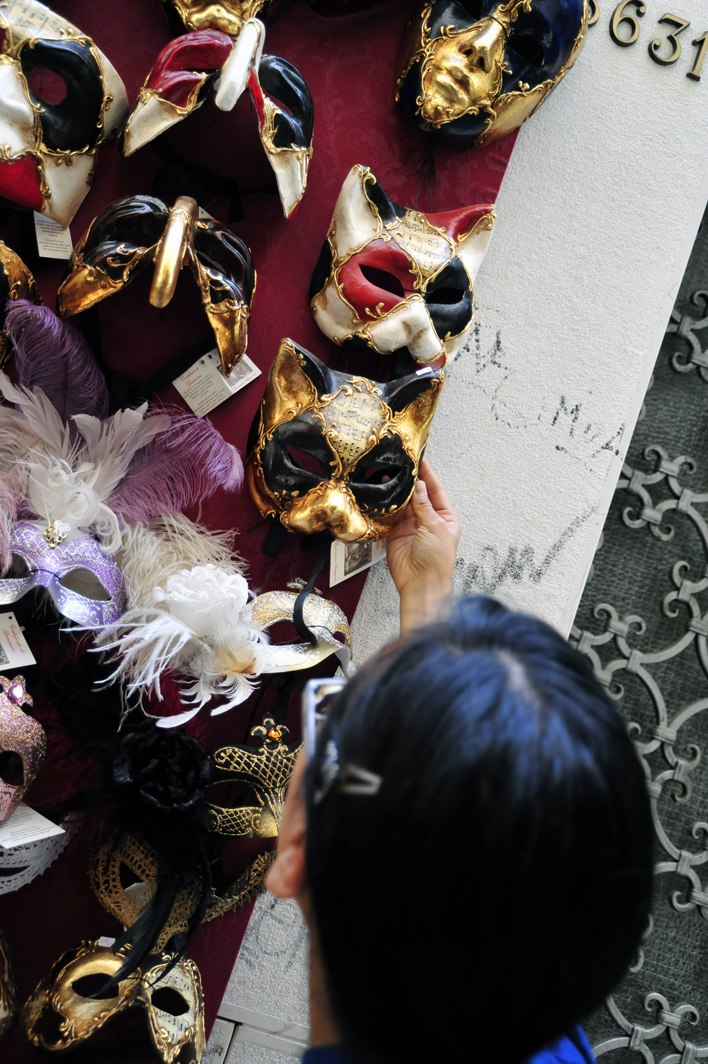 Cute masks. Heh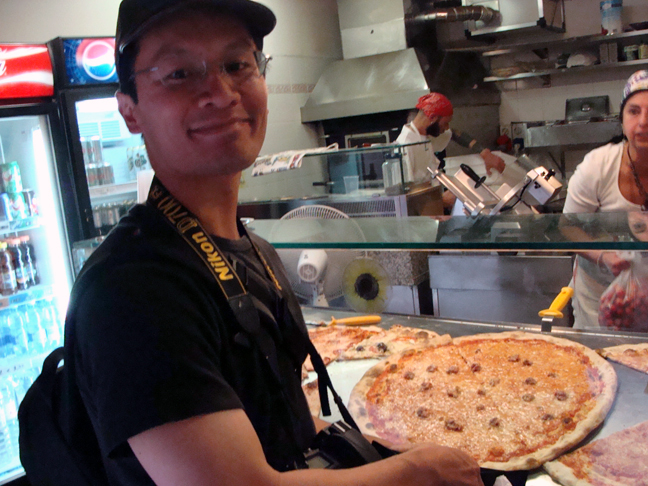 Our first lunch in Venice! I had pizza and Win had a gyro of some sort. And then we had beer and wine… Then there was tipsy laughing and wandering about for a while. Somehow we ended up with gelato.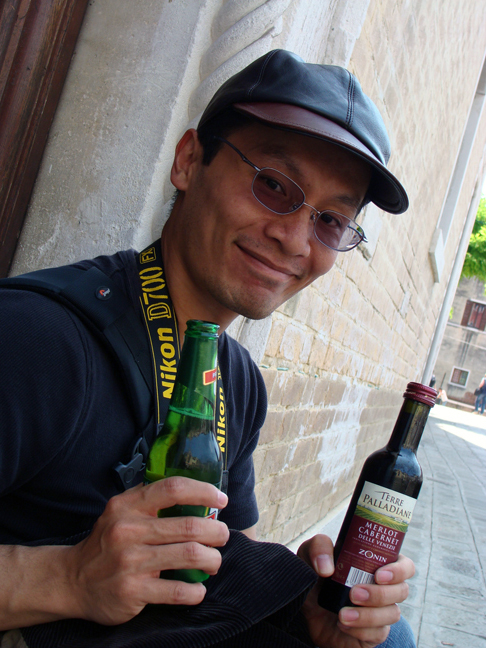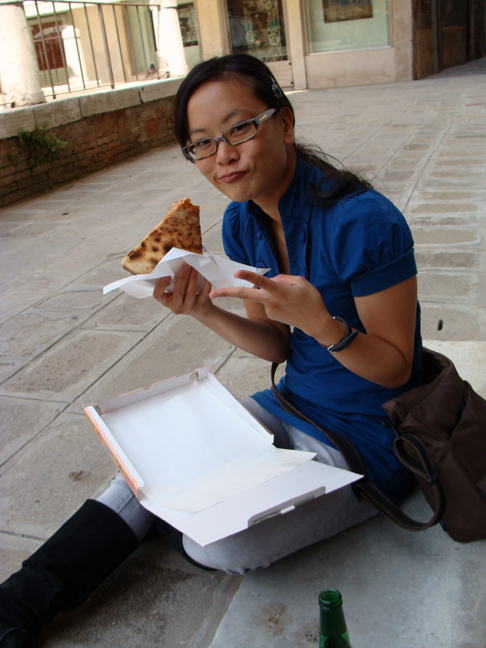 It's not from Naples, but DAMN this was the best pizza ever. XD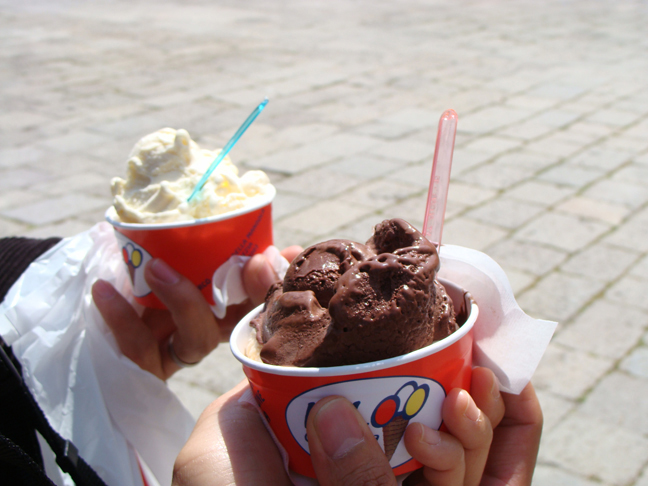 Mysterious gelato that was purchased while tipsy. O_O?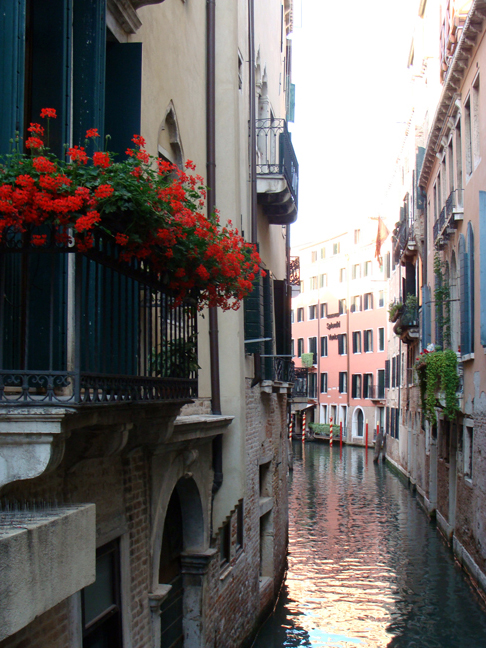 The salmon building there yonder was our hotel.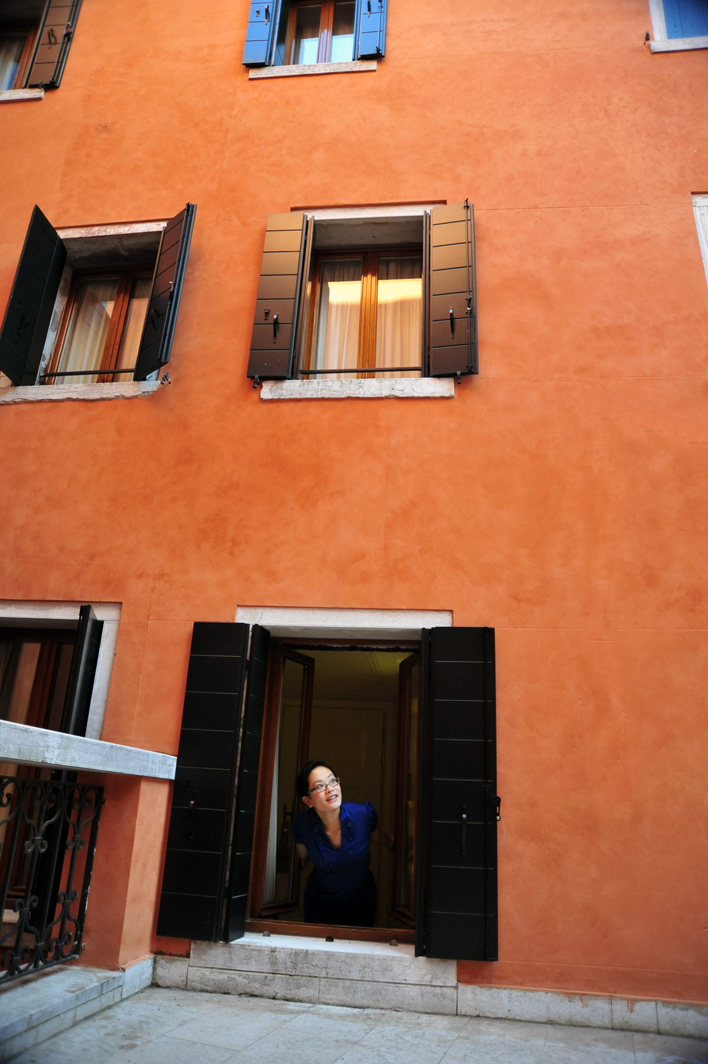 We got a room that had this low roof just outside it while none of the other rooms had access to it. XD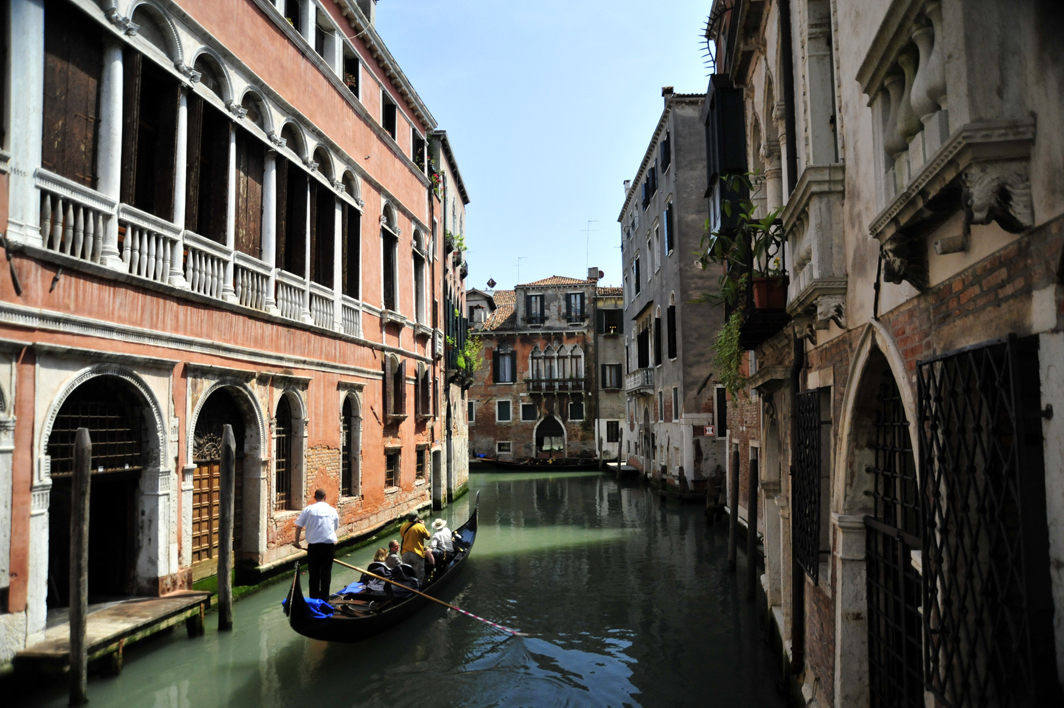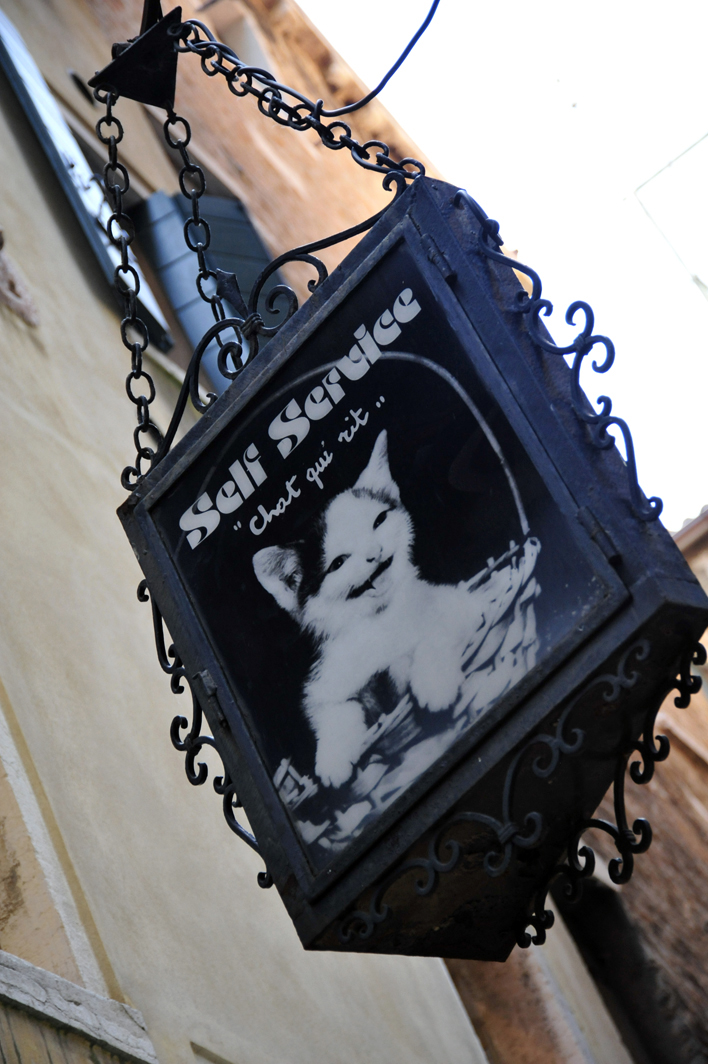 I KNOW I've seen this face on LOLCAT pictures before…!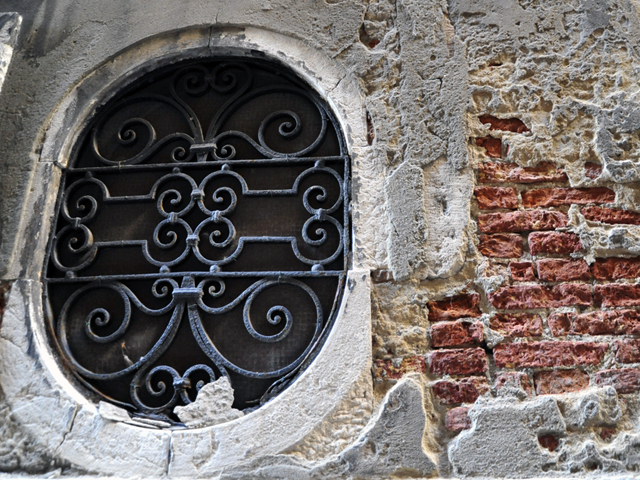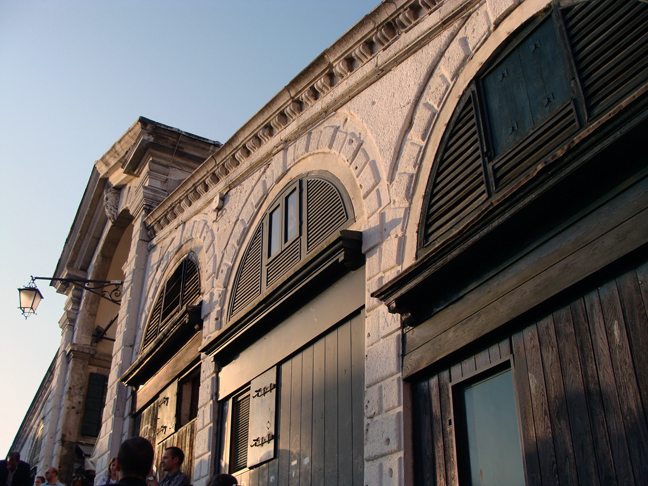 Hanging out on the Rialto. <3

Heee I match the posts.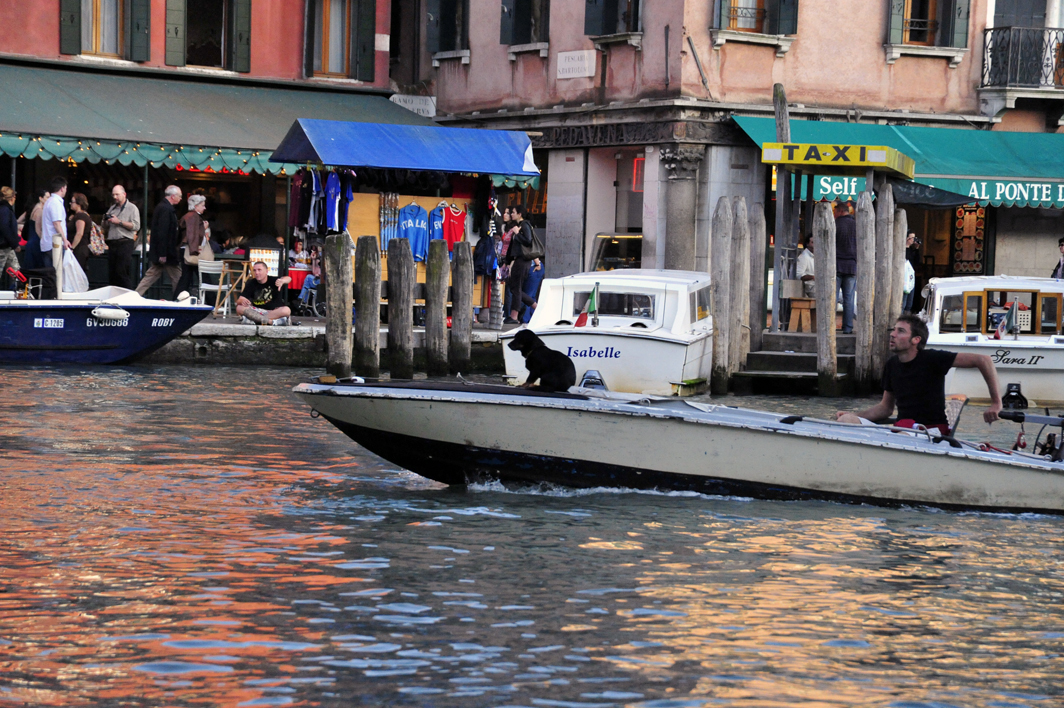 Omg Cute! <3

TRIFORCE!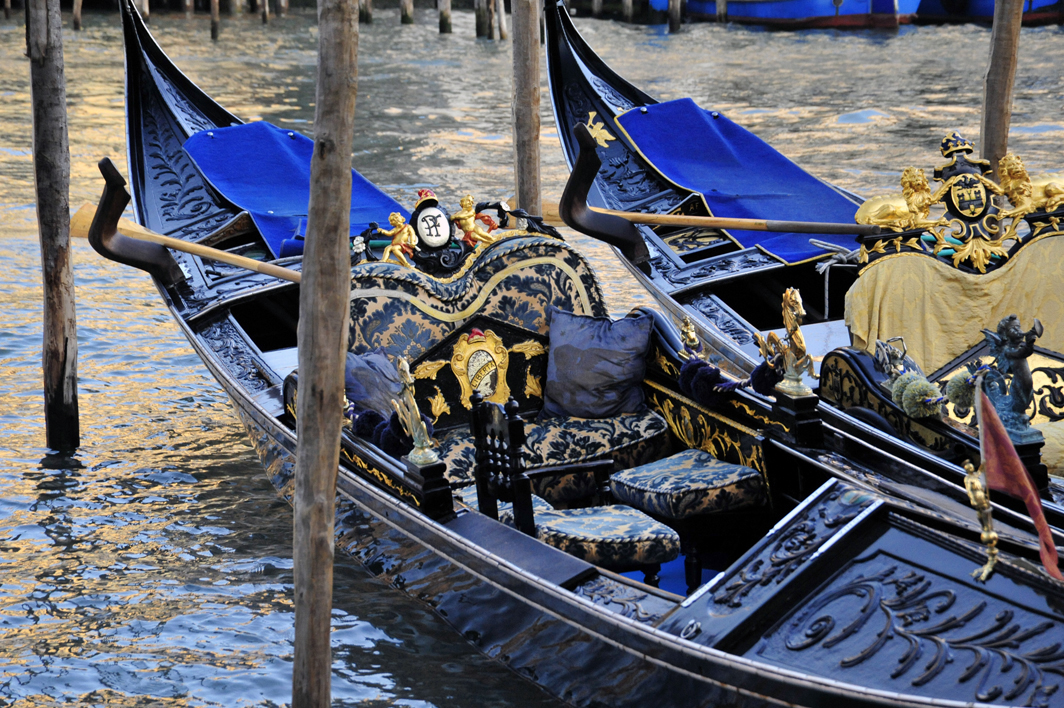 An especially pretty one.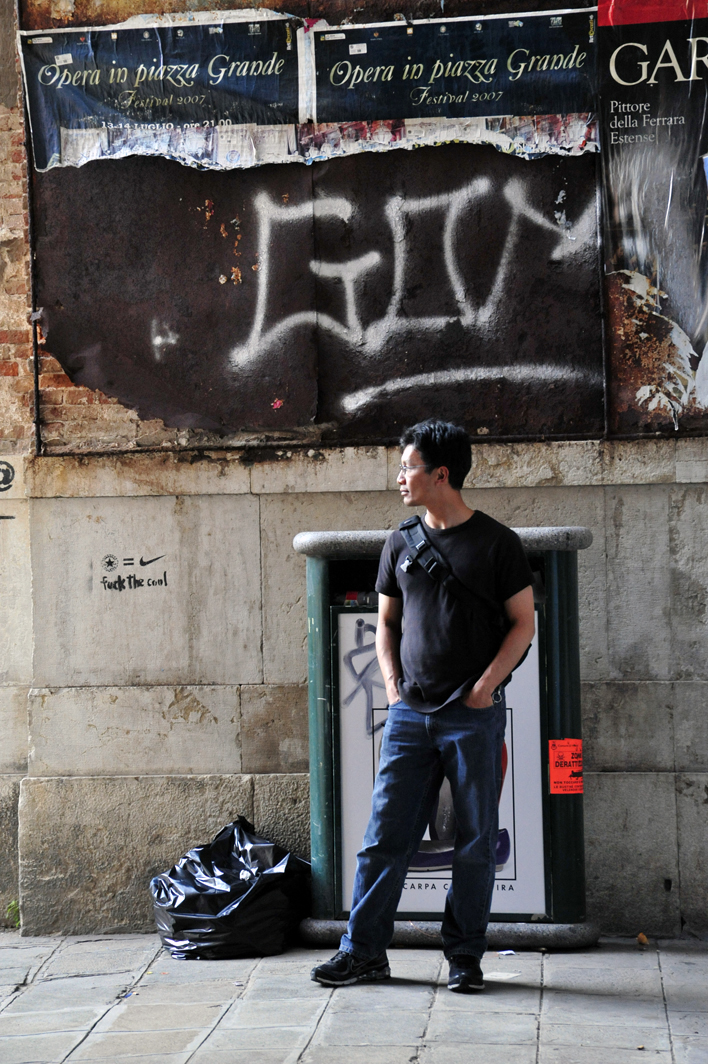 <3 He looks cute here. There were some rowdy college kids in the square nearby so I think that's got his attention.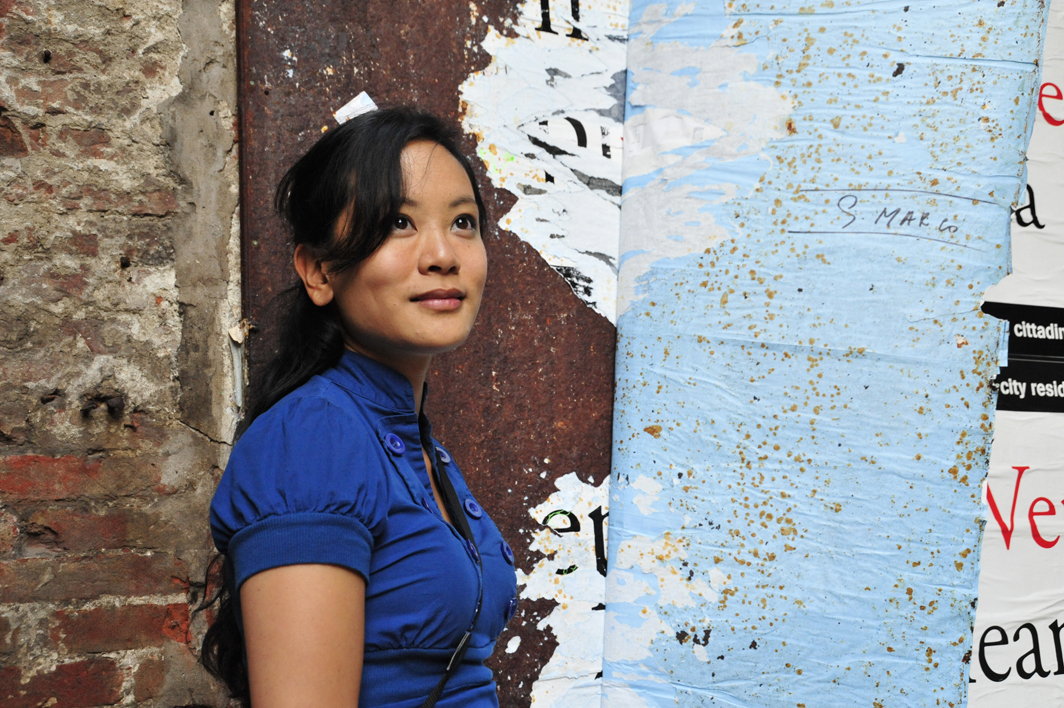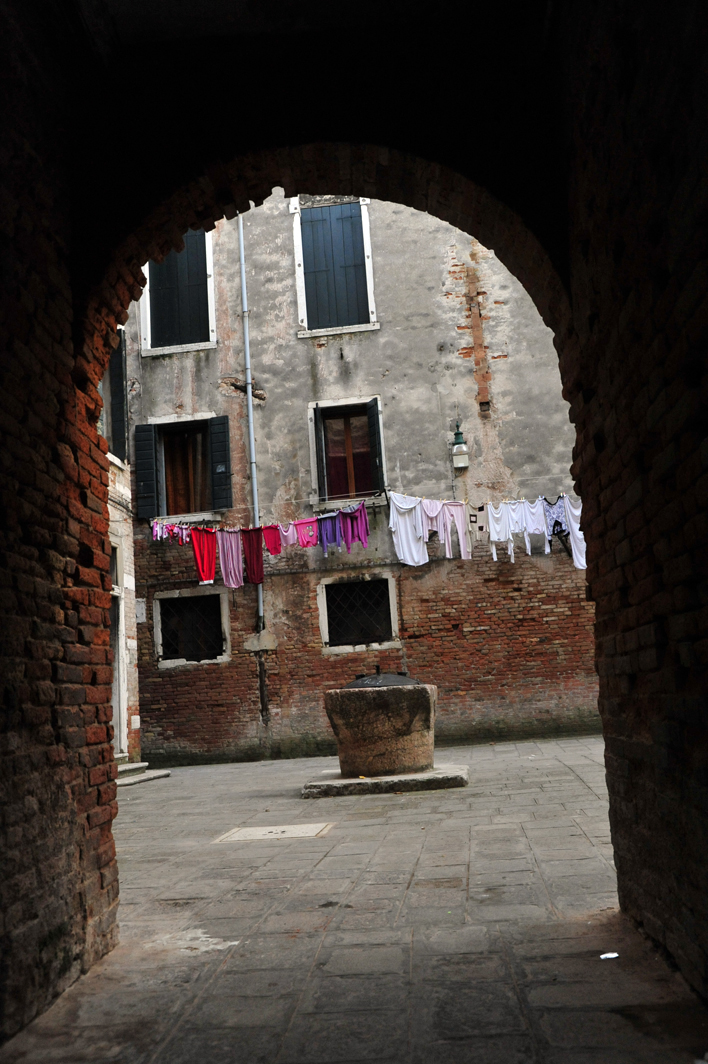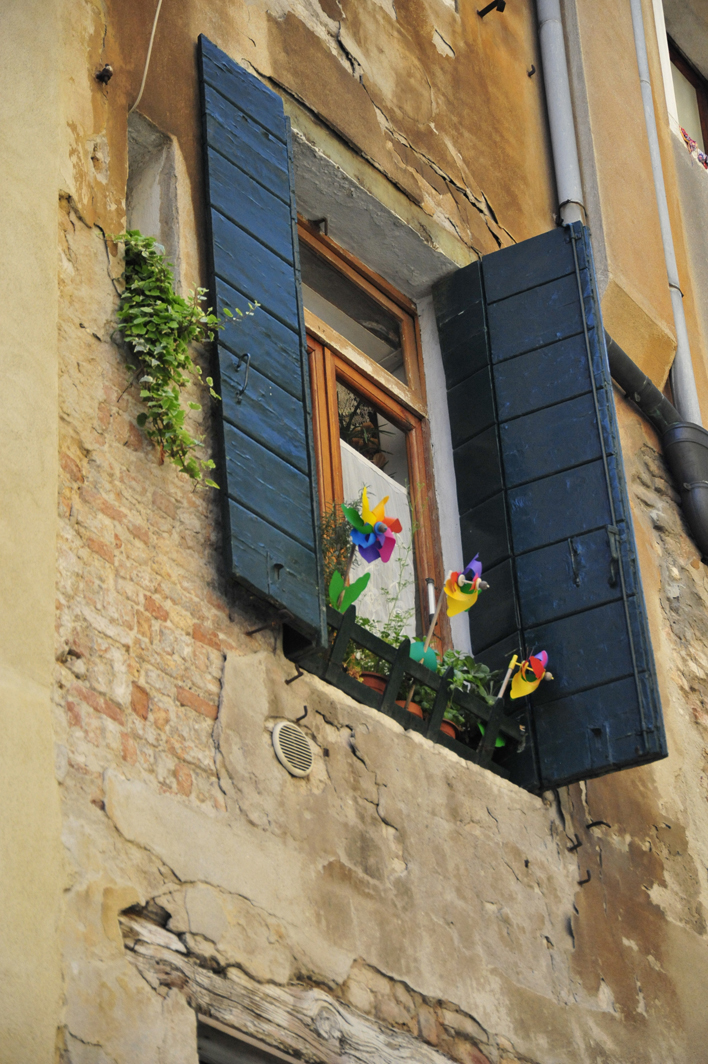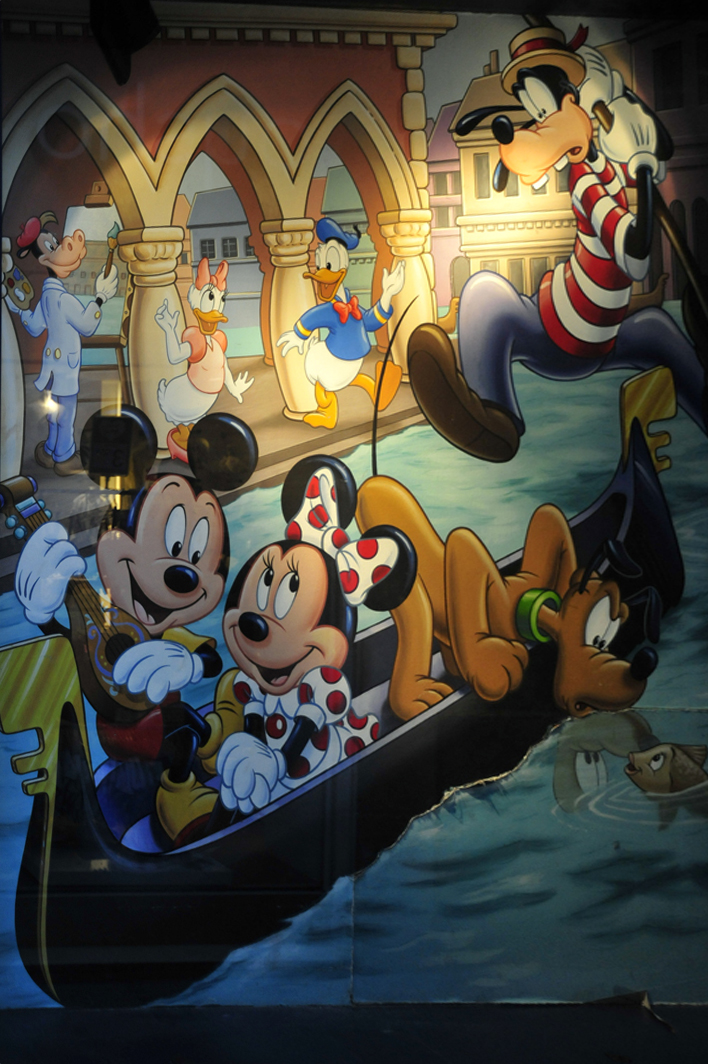 HEEE! <3 I found the Disney Store!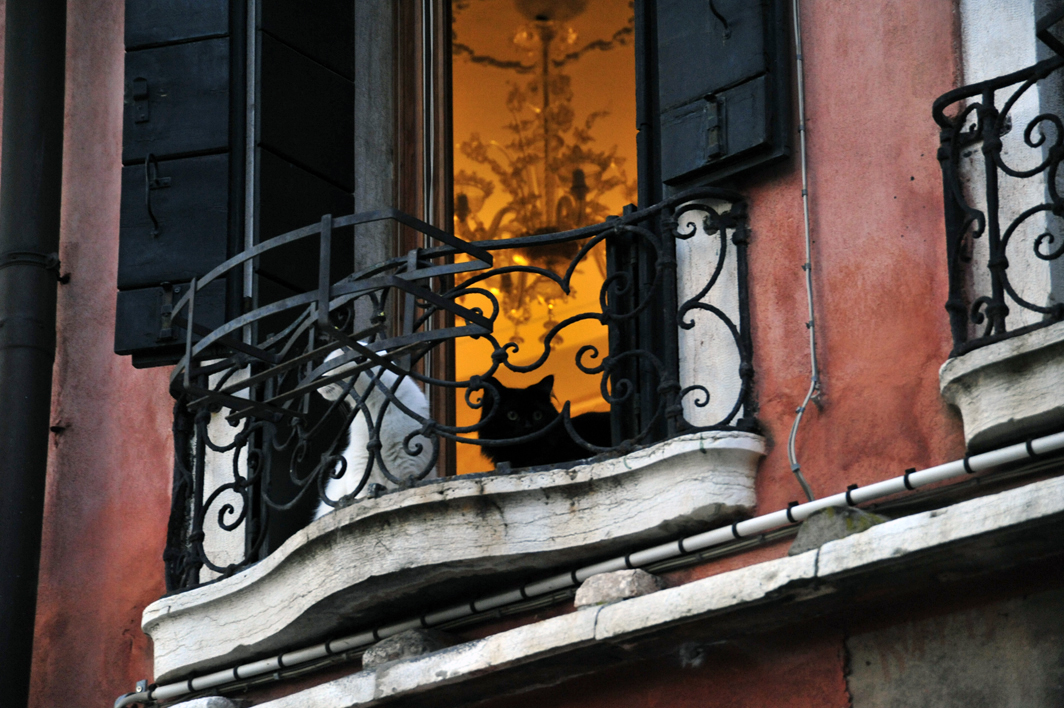 Finally! I found a couple cats! <3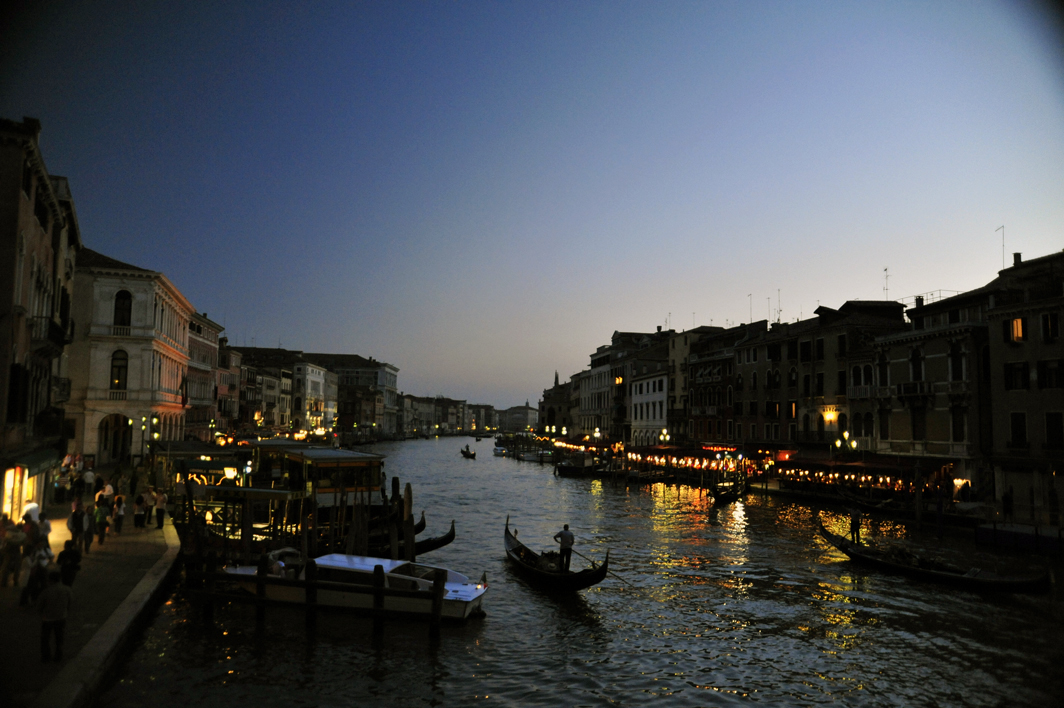 A beautiful view at night.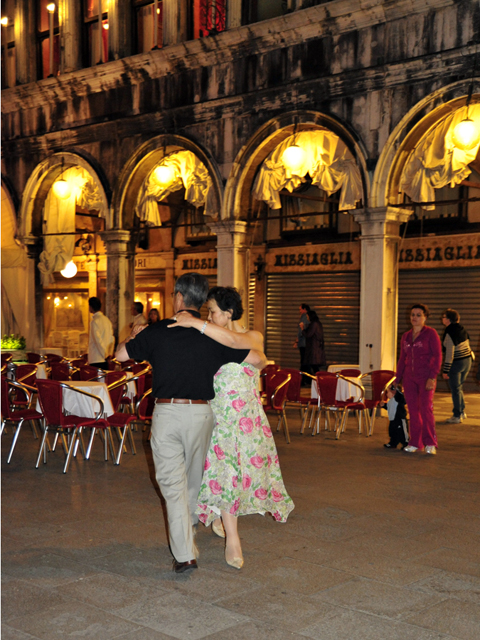 We happened to see this couple dancing in St. Marks Square. We recognized them for having won the "Dancing With the Stars" competition on the cruise. They were INCREDIBLE. Here, they're tango-ing, so we're sighing in admiration at them.

In the hotel Sunday night before our concert.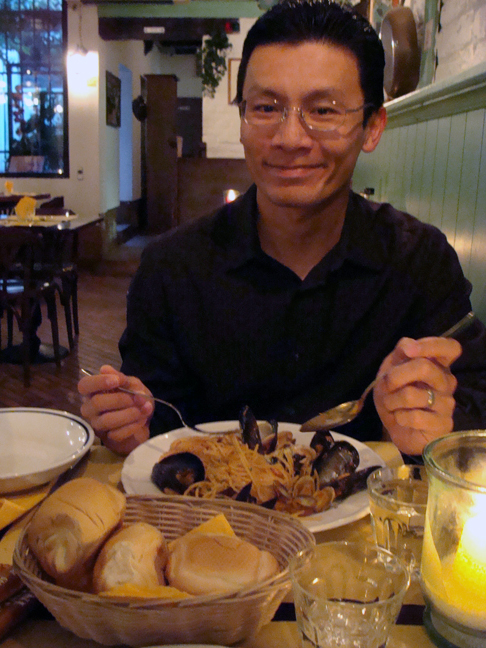 Wins favorite pasta and we dubbed this small restaurant our favorite one in Venice. Food was cheap and uber nommable.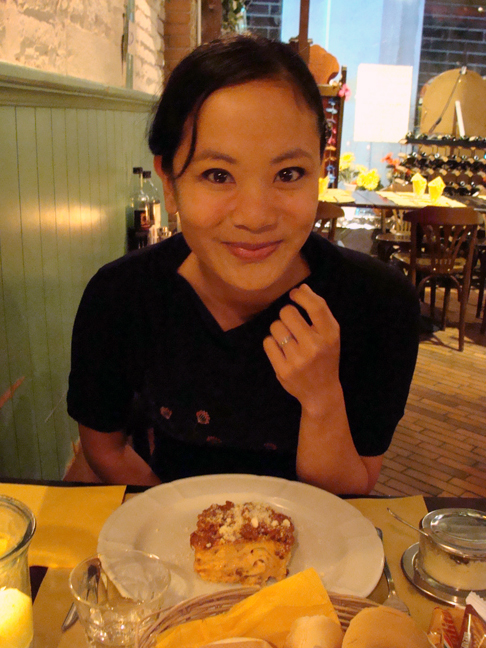 I had bolognese lasanga. It was filled with SO MUCH CHEESE. It was good. XD Though, in this picture my stomach was barely keeping it together. >< As mentioned earlier, I got sick in Venice with a bit of a stomach issue.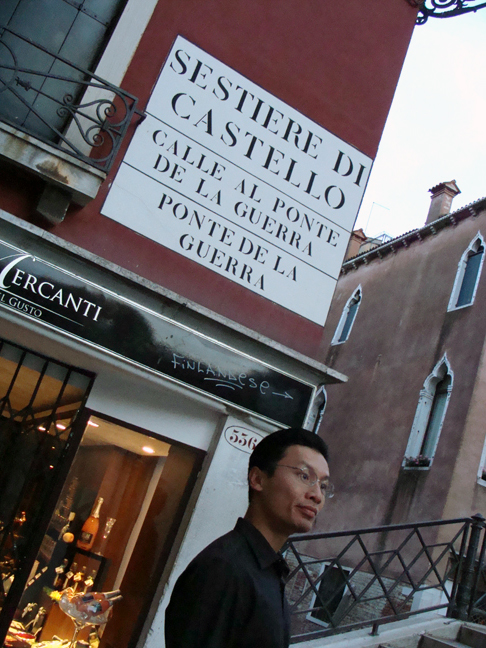 The street where this favorite restaurant is on.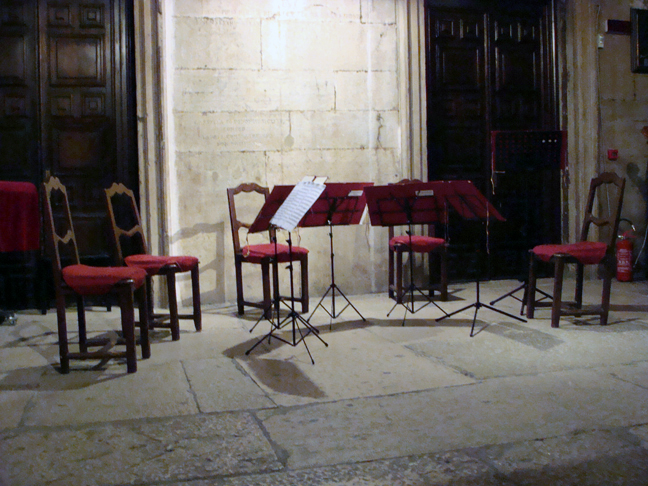 Bring on the music! >< The Collegium Ducale performed on the Prison side of Doges Palace. Their repertoire consisted of Vivaldi's Four Seasons (appropriate having seen Vivaldi's home earlier that day!!) and they encored with Piazzolla's Oblivion. Being huge fans of Piazzolla, it was a lovely and romantic surprise. <3 GONDOLA RIDE – Sunday Morning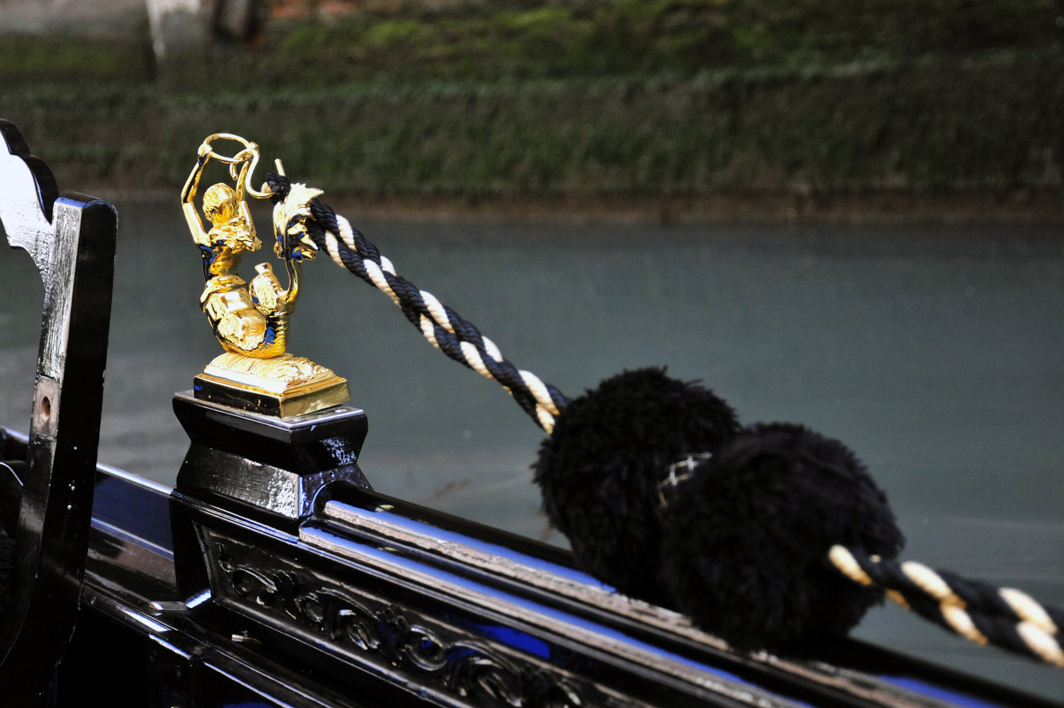 Decor on our Gondola. XD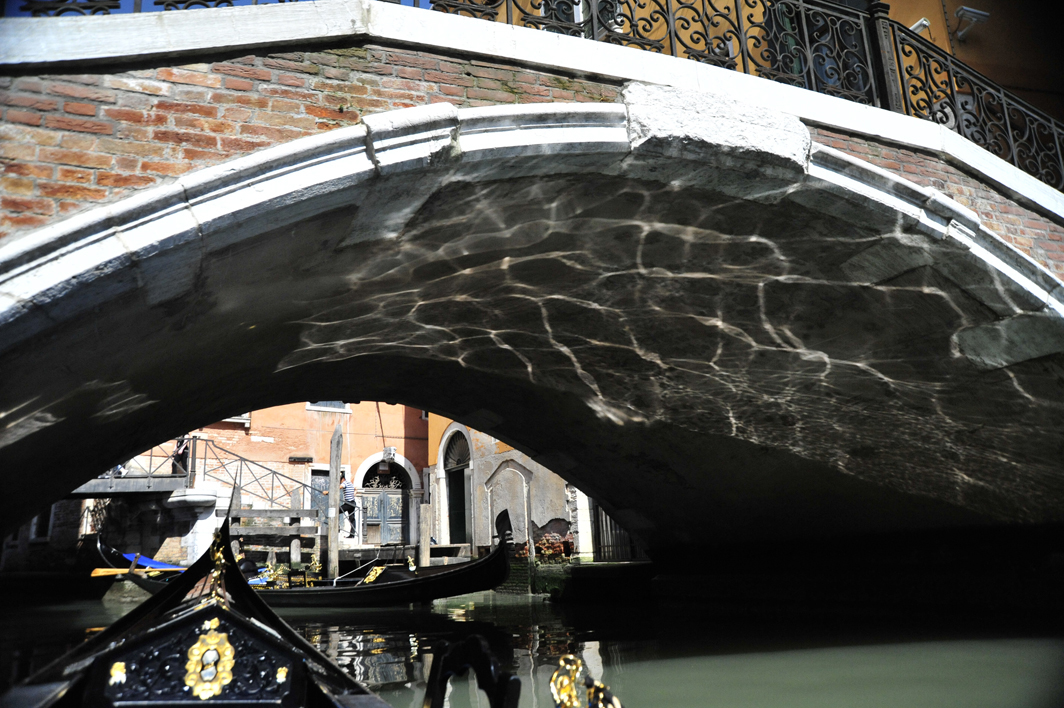 I need to know where they buy their fabric.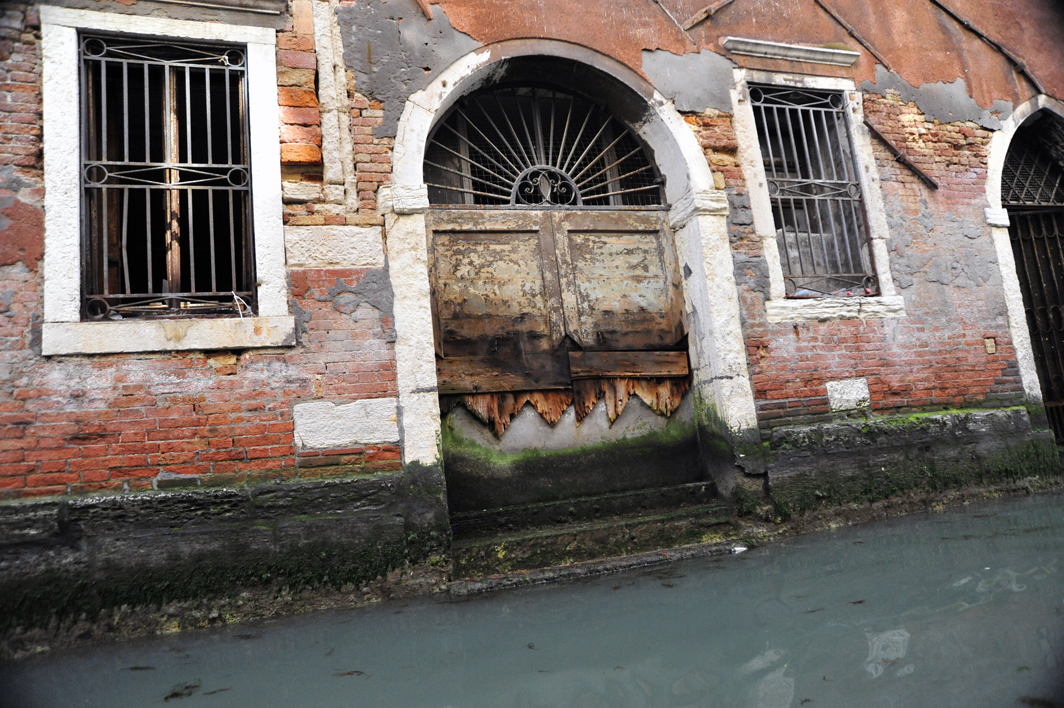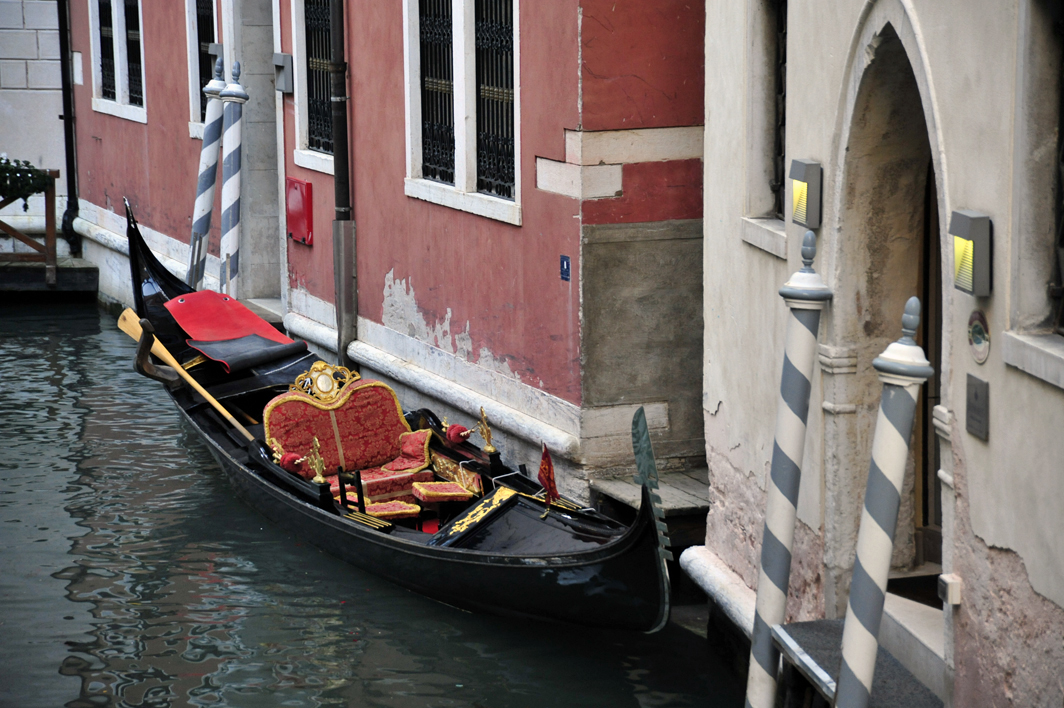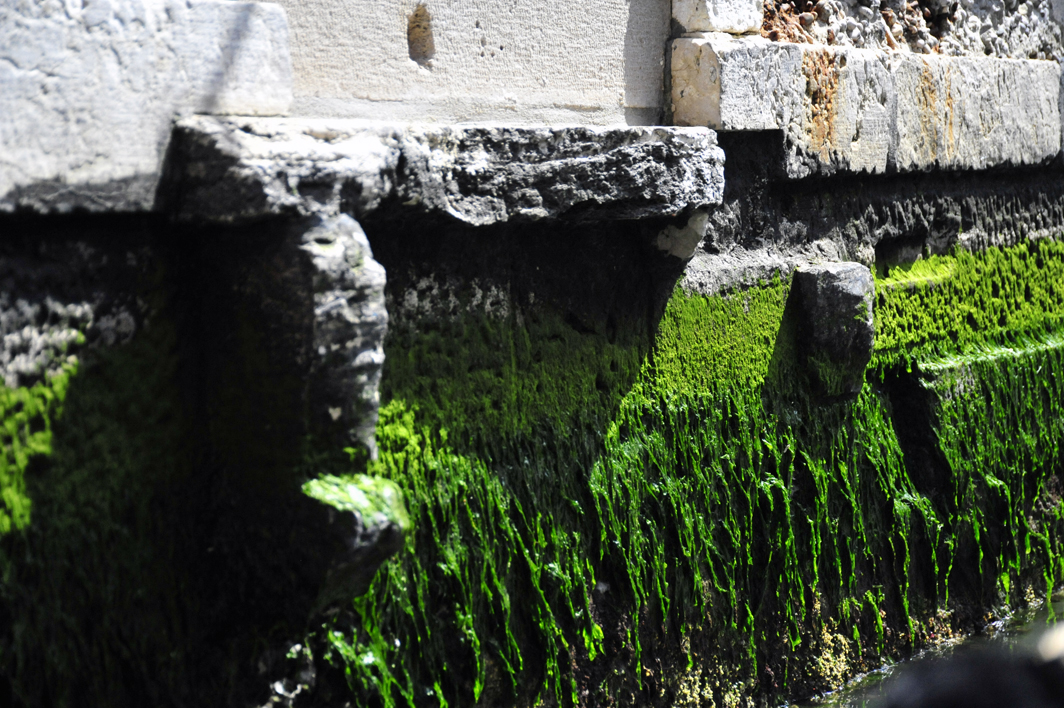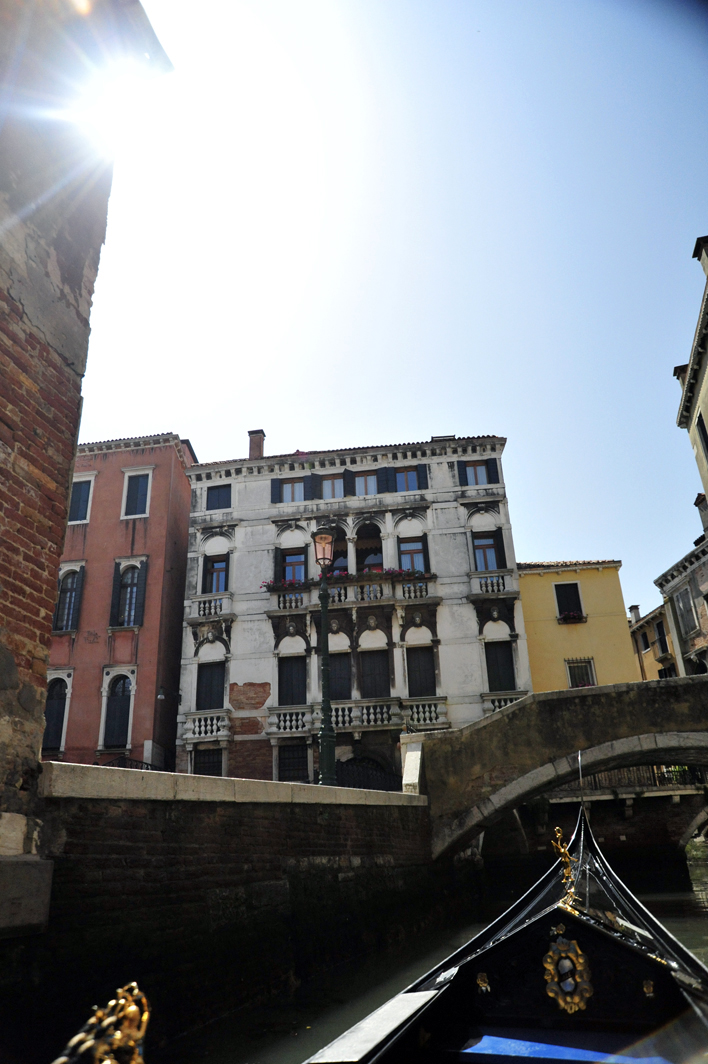 ANTONIO VIVALDI'S HOUSE. FANGIRLGASM NOW.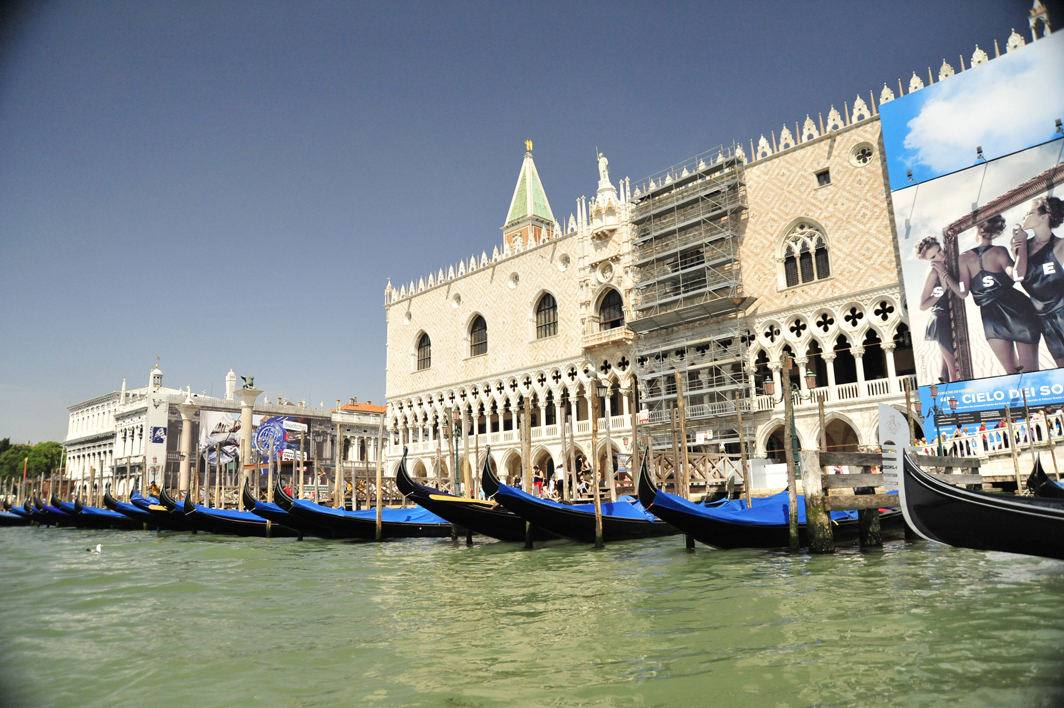 WTF SCAAAAAFOLDING!!!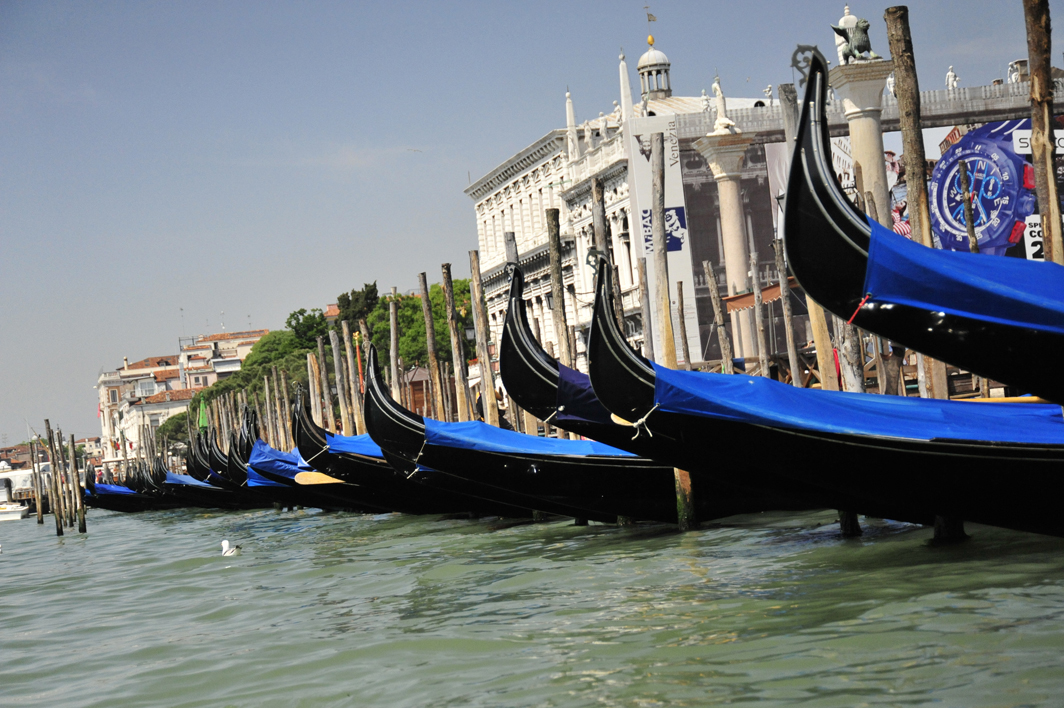 Departing the Gondola. 🙂
MASK SHOP – SUNDAY @ Lunchtime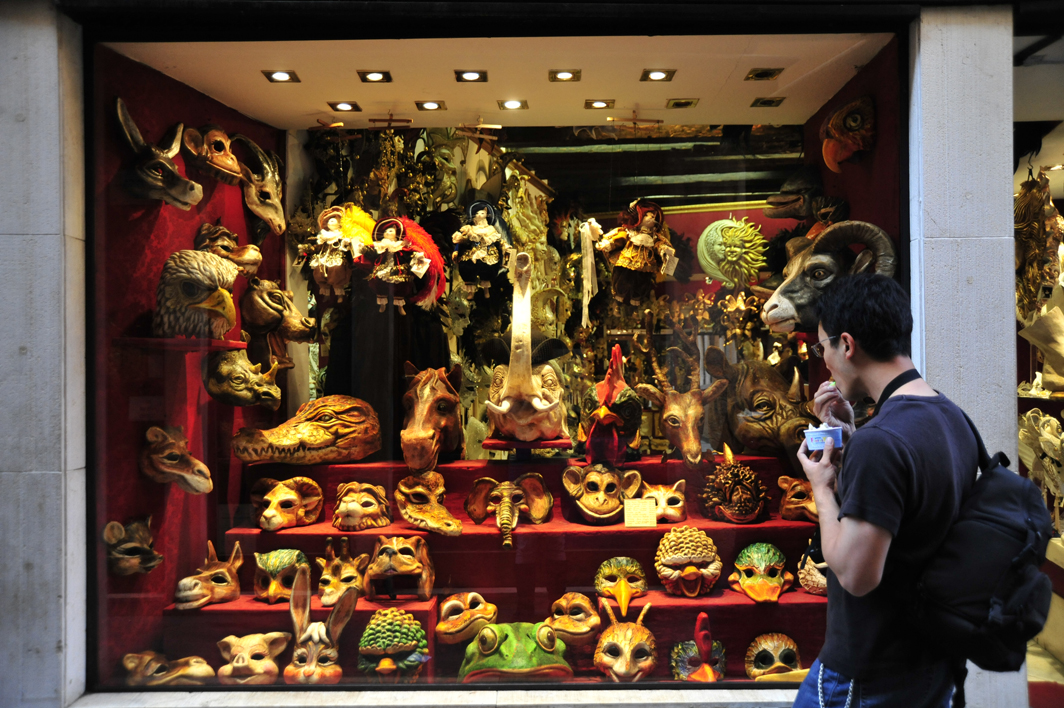 What's your power animal? XD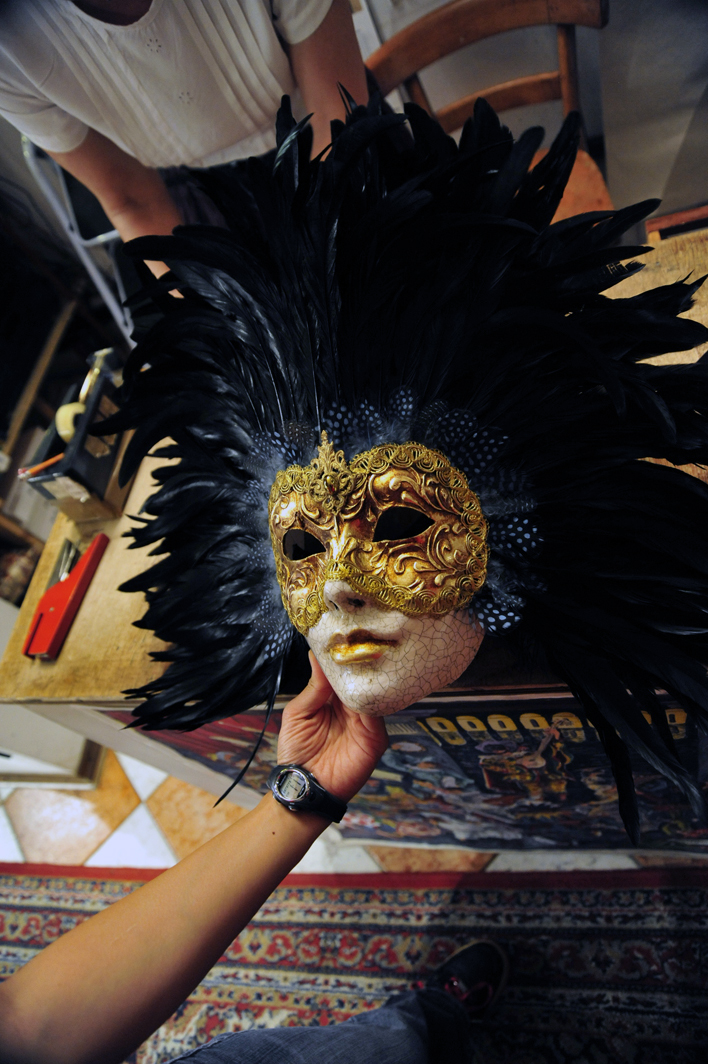 Our pimp ass mask that we purchased. It's happily on our wall now.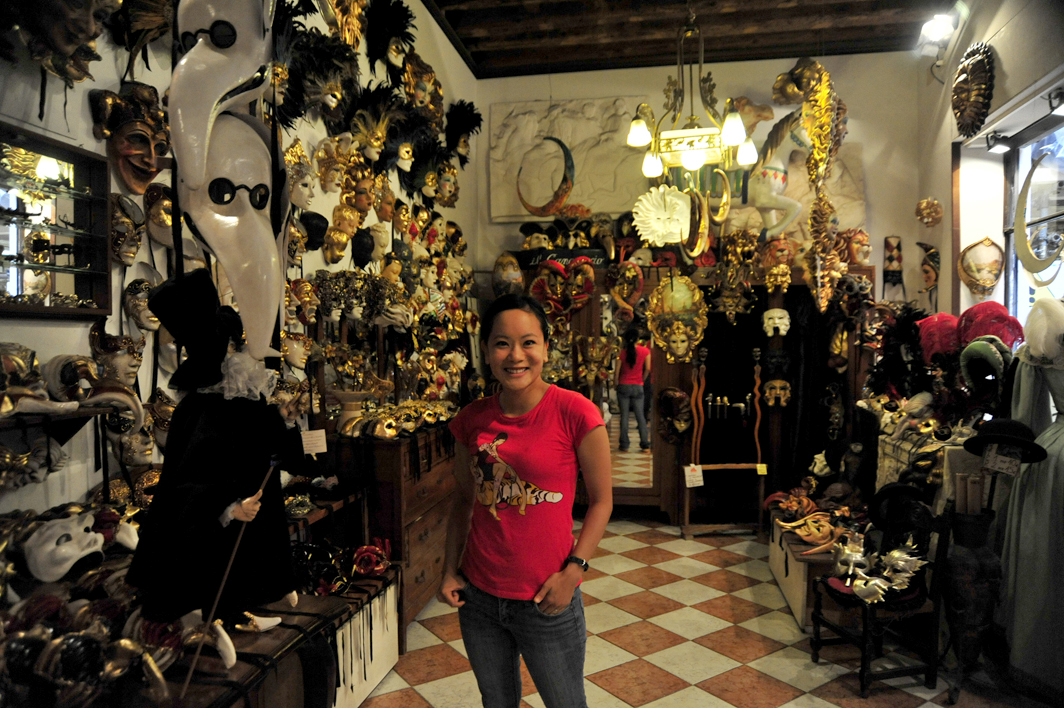 This place cannot be believed.
LAST EVENING PHOTOS – 1 a.m. <3