Honeymoon – Day 1 – Barcelona, Spain!
Welcome to the ongoing series of Legendary Picspam! I dug my way through thousands of photos and came down this gigantic bunch as my favorites. For the sake of your eyes and brains, I'm going to post a city a day in the order that we visited them. 🙂
This sample platter cruise of cities was well worth every penny. Overall, being able to visit so many big cities over the course of two weeks has helped us to figure out where we really want to come back to for an extended stay. Our visit in Rome was far too brief, but we definitely know we fell in love with the city completely –we know that we have to come back and spend days touring Vatican City & poking our head into Churches in the area. Also, the nice thing was falling in love with a city we didn't expect to ever visit. Barcelona was that for us. We had SO much fun there with all architecture and museums to visit.
Barcelona, Spain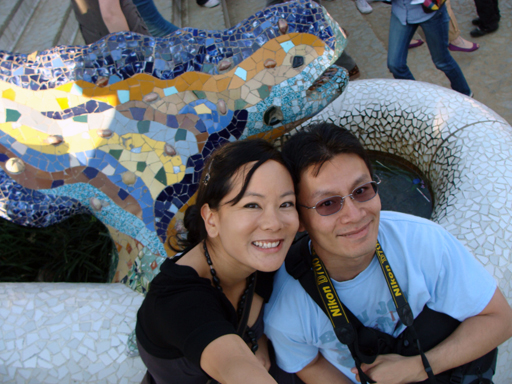 SATURDAY MAY 2nd – We flew into town so we were a bit tired. Took a nap and just took a walk around. Visited the La Rambla and walked the length of it before having dinner at a restaurant called Neyras near our hotel. A nice kick back evening.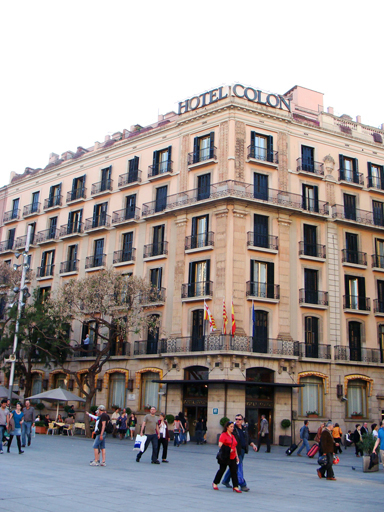 We stayed at Hotel Colon. Rated 4 Stars and worth 5. The service was impeccable, the rooms clean and pleasant and the view of La Seu Cathedral makes it so special. Loved the elegant French style interiors and colors! Yaaaay!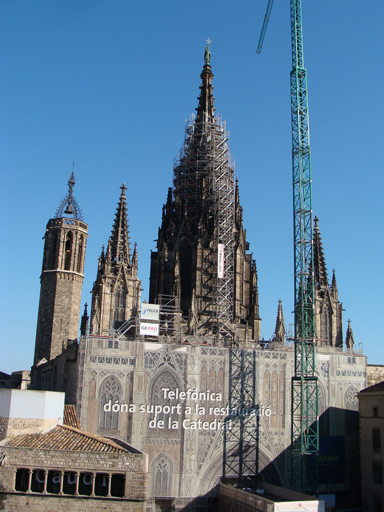 But BOH! The cathedral was covered with a scaffolding! This is a sign of things to come…. ARRRGH!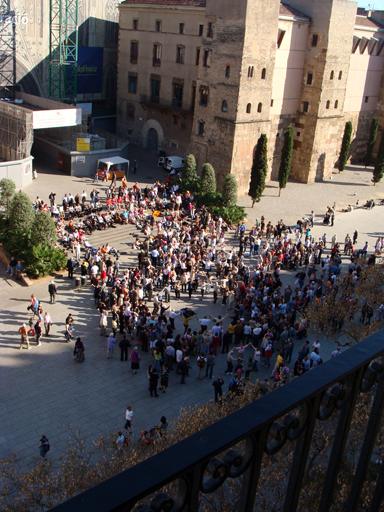 People came out to party anyways. It was fun to watch the crowds and the music from our hotel room!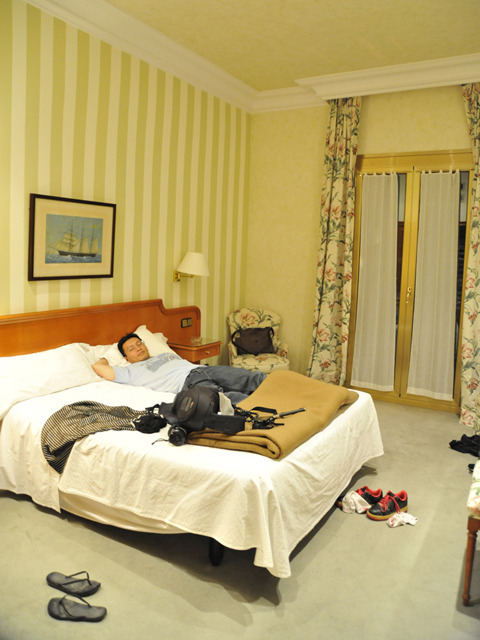 Small but our room was bomb. The ceilings were so high! It was cozy and charming.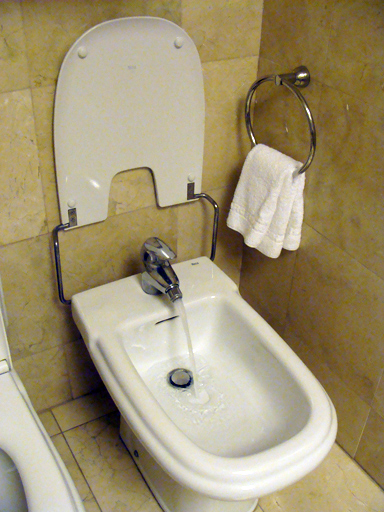 Please explain to me how this is used. I think I have an idea…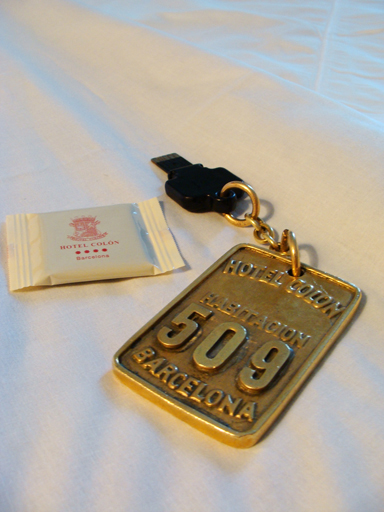 I loved this key! So coooool. <3

The street sign in front of our hotel. To the left is Las Ramblas, behind me is the Cathedral. 😀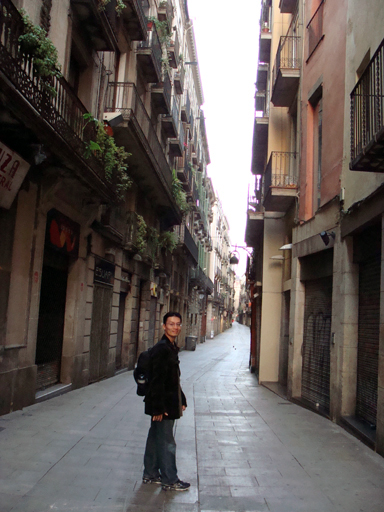 Walking through the Barri Gothic.

Quiet alley with quiet shops. 🙂

The sky was gorgeous on our visit. This was down an alley near our hotel in the Barri Gothic.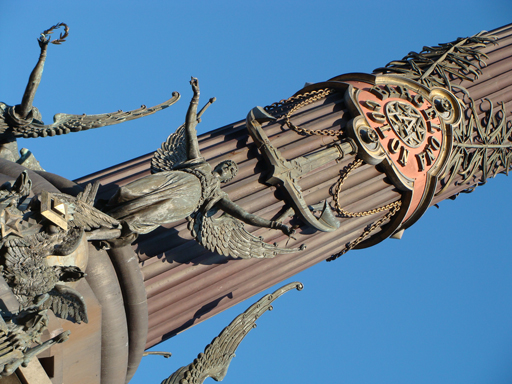 Walked down the La Rambla till we got to the docks.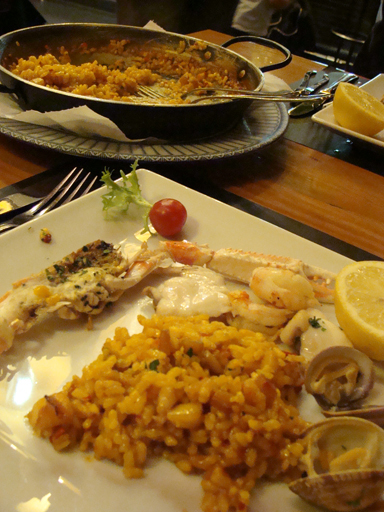 My first Paella. Om nom nom…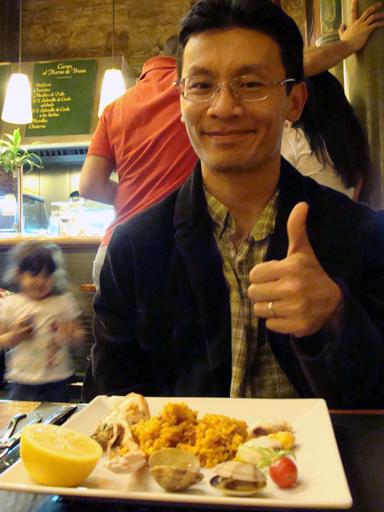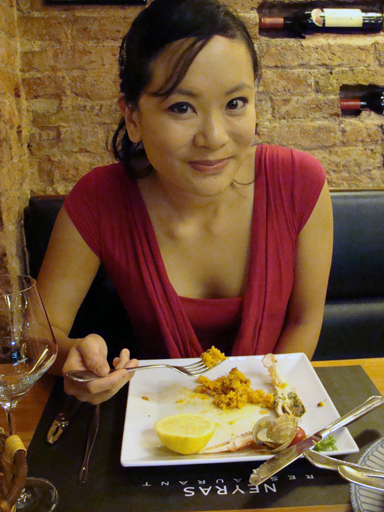 FOOD GOOD. <3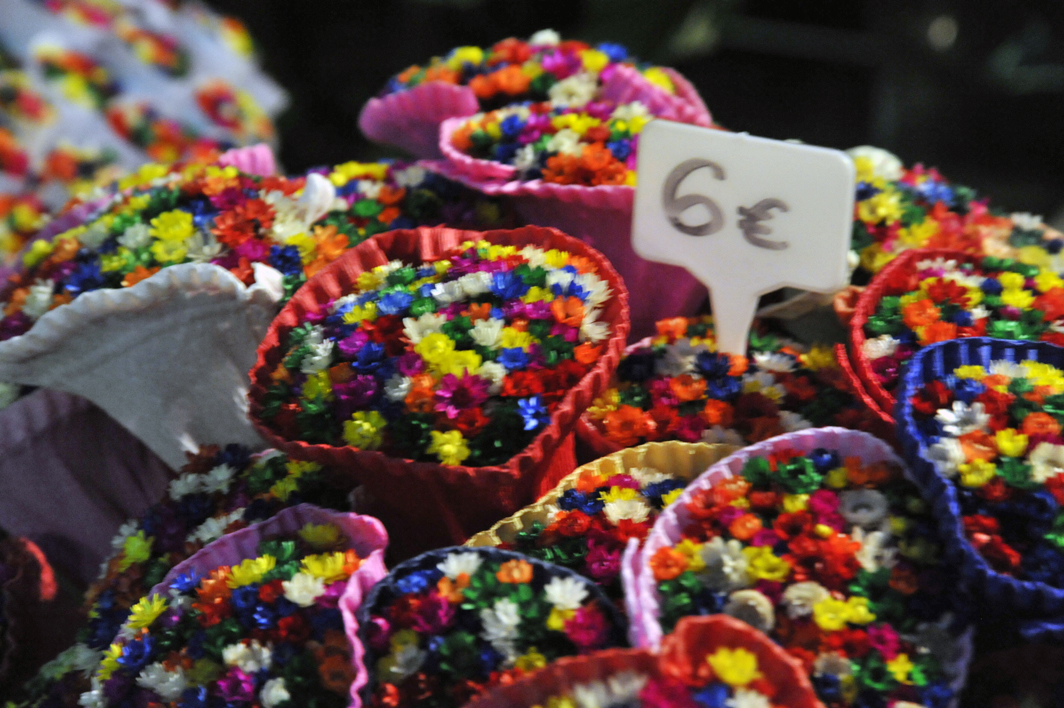 Cute bitty flower bouquets at one of the many flower stalls on the Las Ramblas. I was scared half the time that I'd get pick pocketed here. ><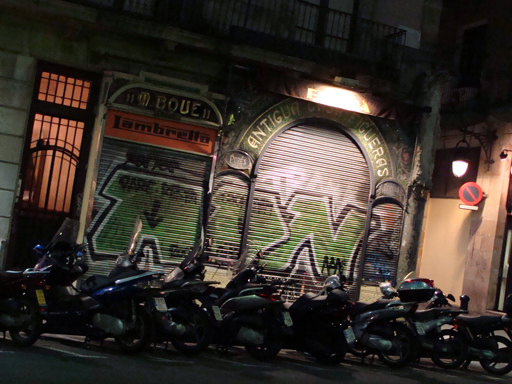 More tiny vehicles and a little graf. <3

The Las Ramblas at dusk.

Outside our hotel balcony was the cathedral. Amazing. <3 SUNDAY MAY 3rd – Busy day! We visited Sagrada Familia first, then MNAC, then walked to see if the Chess School was open then finished the evening at Parc Guell.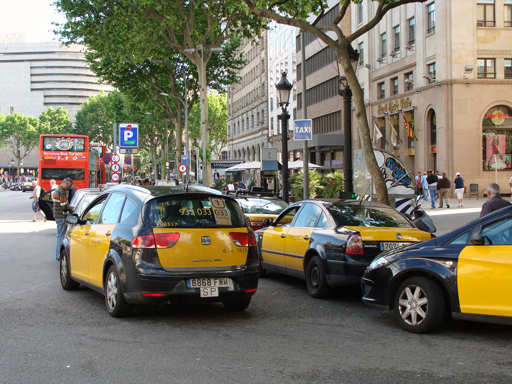 Taxis in Barcelona are itty bitty!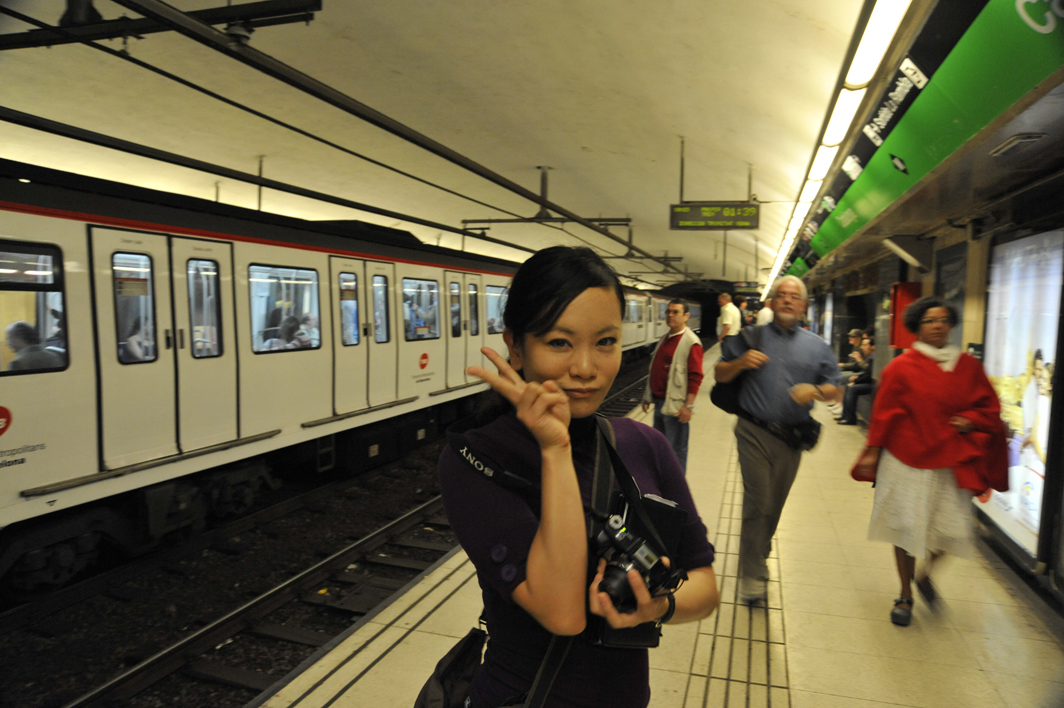 We got around by subway. If you visit, a Barcelona Card was a good purchase if you plan to use the Subway often on your stay — unlimited access! Offered discounts on museum entrances, too! Catalunya is a popular stop. Nice clean and efficient transit system!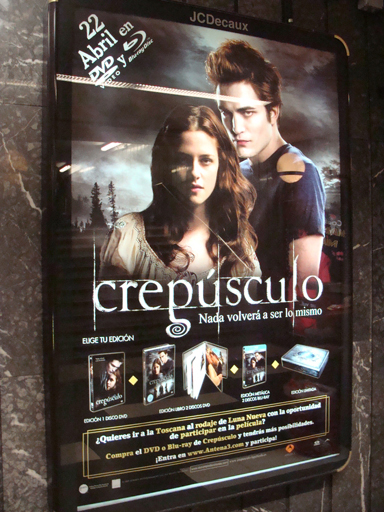 I liked seeing Twilight everywhere I went. LAWL.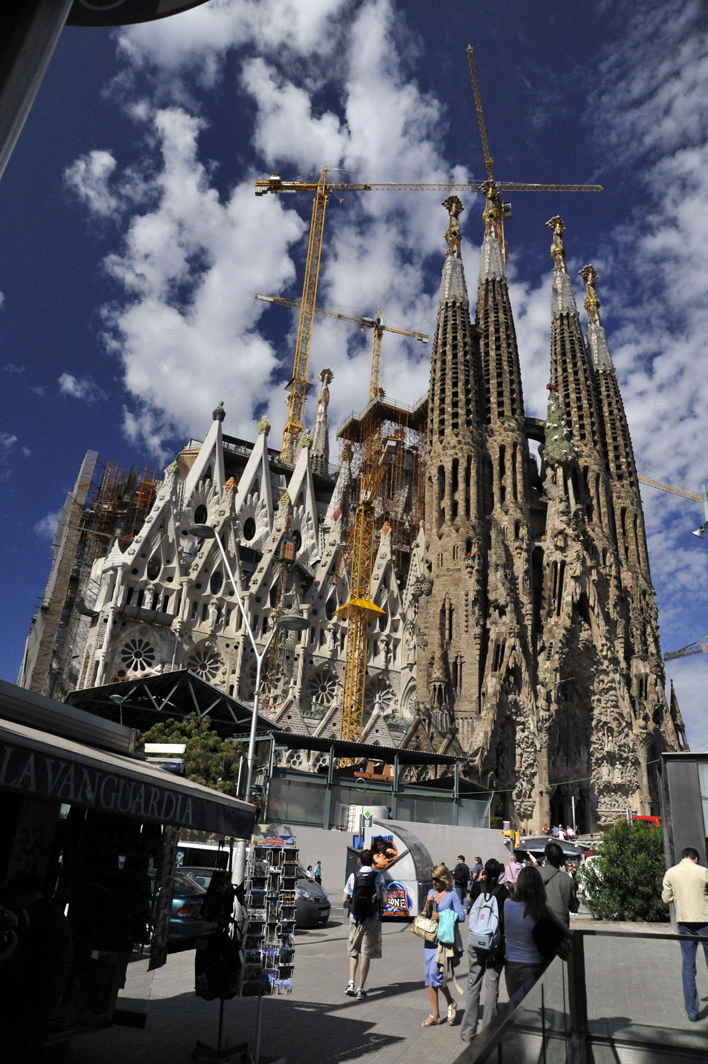 My WTF moment was stepping out of the subway, turning around and seeing this exact sight! WTF!!!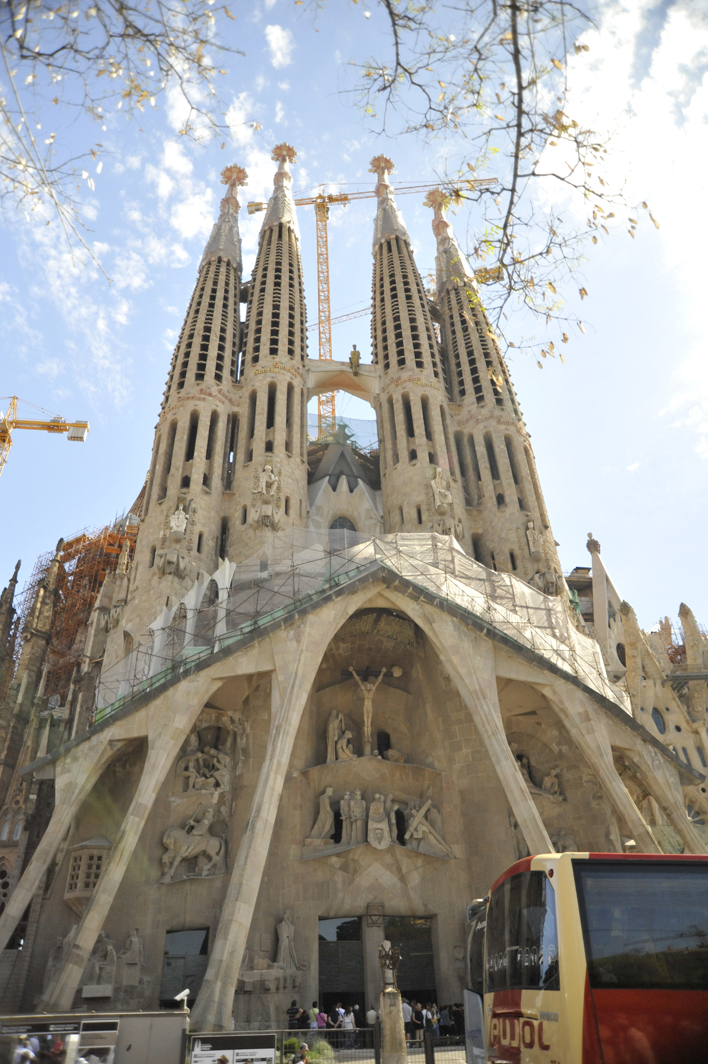 The other side (front?) of Sagrada Familia. This crazy structure was built by Gaudi and still isn't finished. As we wandered around it, we managed to find a Catholic mass in session inside it. It was a lovely experience to sit and watch the locals and participate with them, too. 🙂 Inside, the colored glass windows are stunning.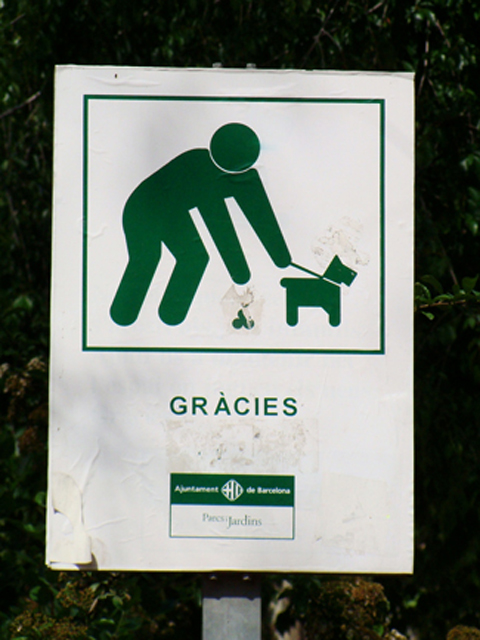 THANK YOU FOR YOUR POO!!!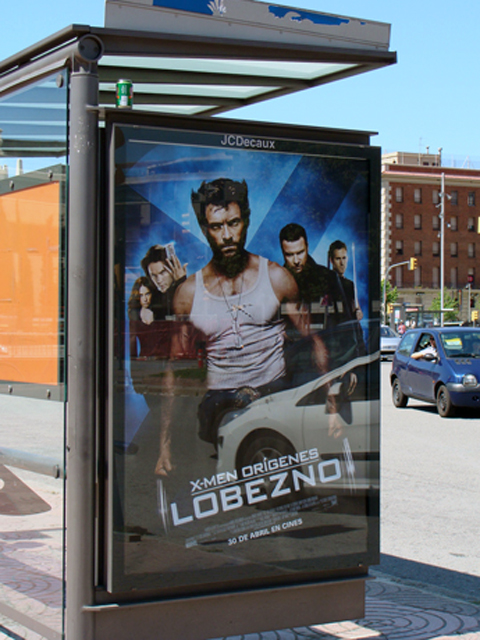 Teh sex. In Spanish. SEXIER.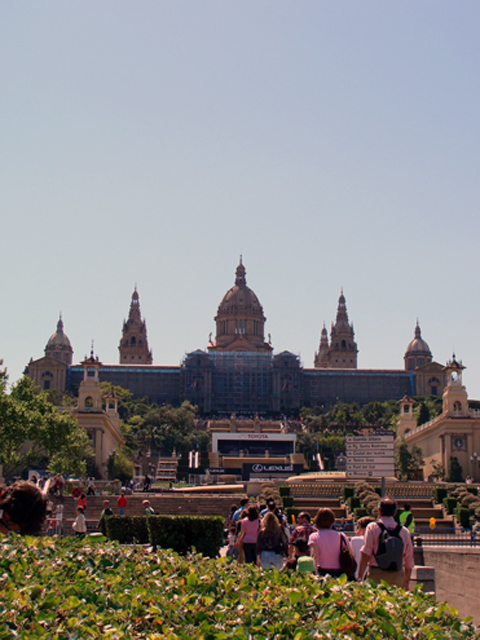 SCAFFOLDING IN FRONT OF THIS ONE TOO! Oh well. Going for what's inside it. Guh!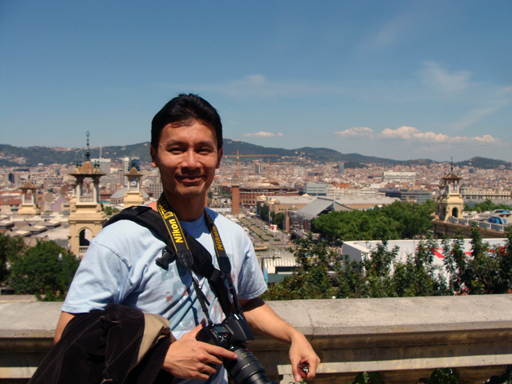 The view from MNAC.

EXTREME PANORAMA! Barcelona from MNAC! <3 – Loved the view from up here. Earlier in the morning, we visited Sagrada Familia. From MNAC, across the city, we could still see it! X_X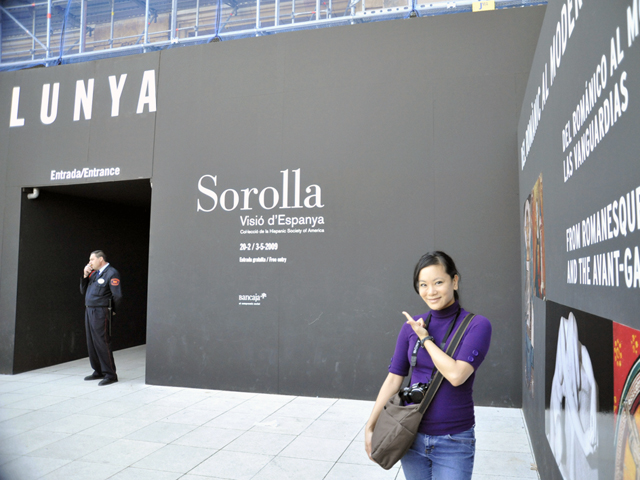 At MNAC (Museum of National Art Catalunya) in Montjuïc Parc, we planned to see the Sorolla exhibit. A famous Spanish painter whose style is similar to John Singer Sargent.
The day we came was the first Sunday of the month. At MNAC, that means free entrance day. SCORE! Look up the cities you visit — there may be cool things going on if you research! Also, this was the last day of the Sorolla exhibit. It would have normally closed at 2:30, but this day, it closed at 7 p.m.! Double score! We got to spend as much time as we wanted there. <3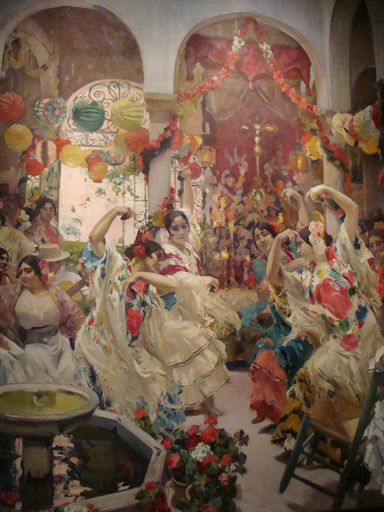 My favorite painting from the exhibition. Every painting was roughly 7-8 feet tall and the figures nearly life sized.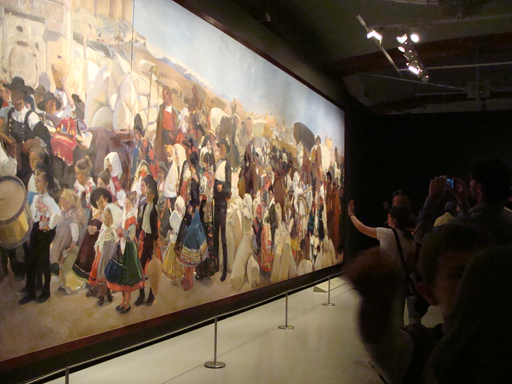 A shot to understand scale…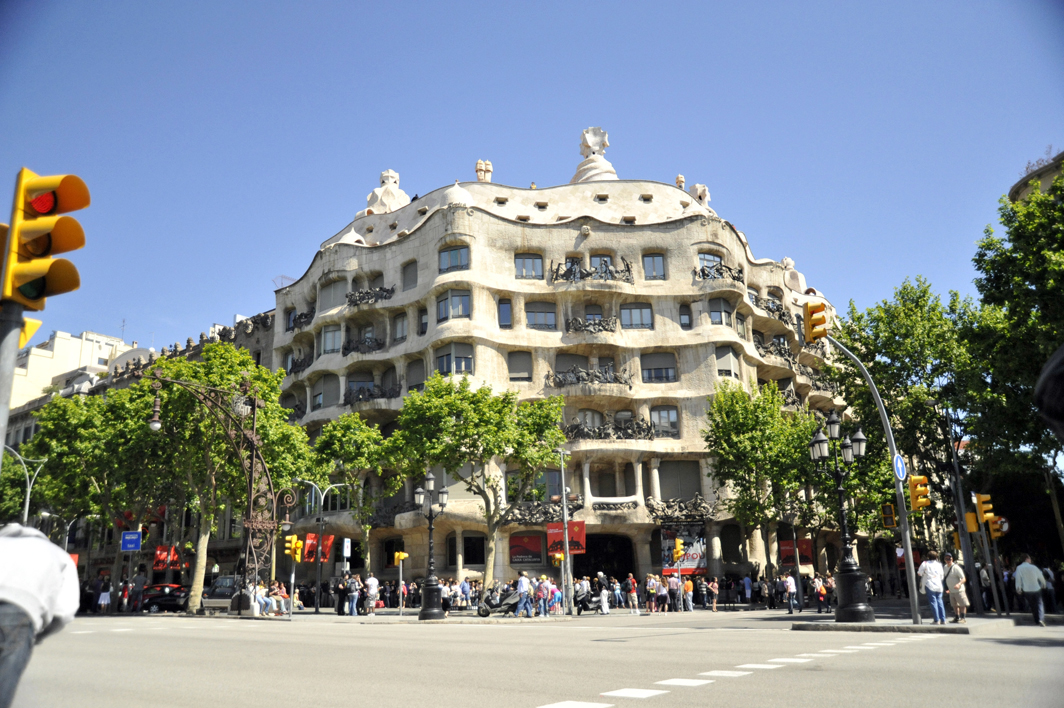 We walked to see Casa Milà Barcelona also by Gaudi. It was nearby the Chess school Win wanted to visit. 🙂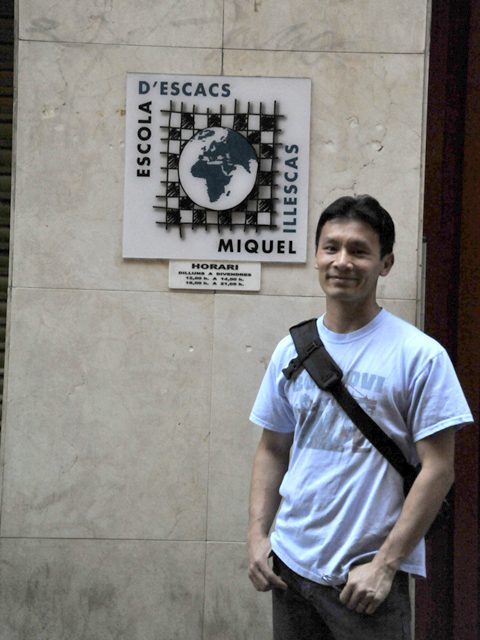 We visited the chess school on a Sunday and it was unfortunately closed. :/ This school teaches chess to kids and was started by a grandmaster. How cool is that? It was literally a hole in the wall down this obscure alley. It was fun trekking out to find it.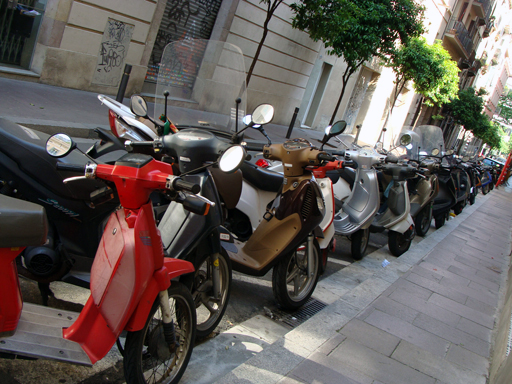 Vespas parked in an alley. Doommino effect… ::push?::
We visted Parc Guell. This crazy place was overwhelming. Every surface is covered by a mosaic piece and the abstract shapes just boggle the mind. It's free entrance if you can stand the uphill walk to get there but the view of Barcelona is great. 😀 Fun place!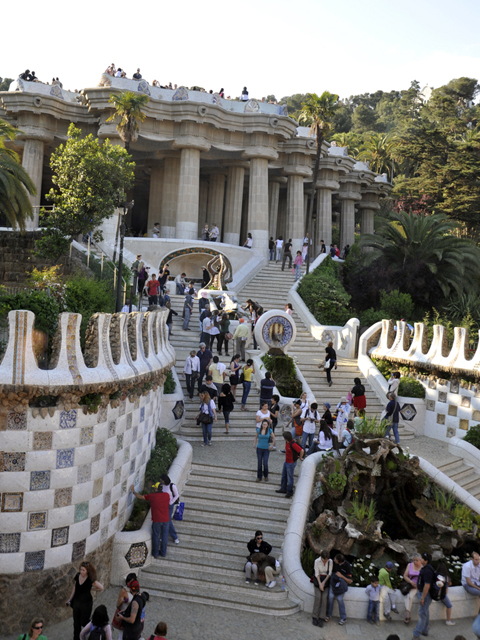 The main courtyard area of the park. Halfway up the stairs is the famous mosaic lizard guy. Always a crowd there…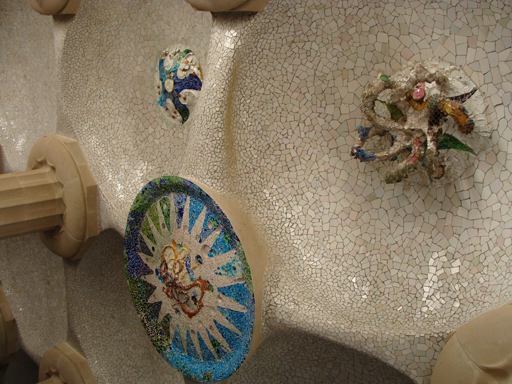 The ceiling inside the park. Gah Mosaic ahoy!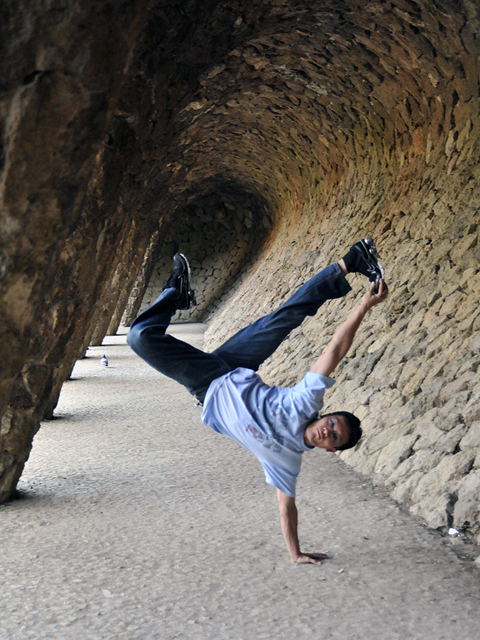 Inside the weird slanted tunnel thing…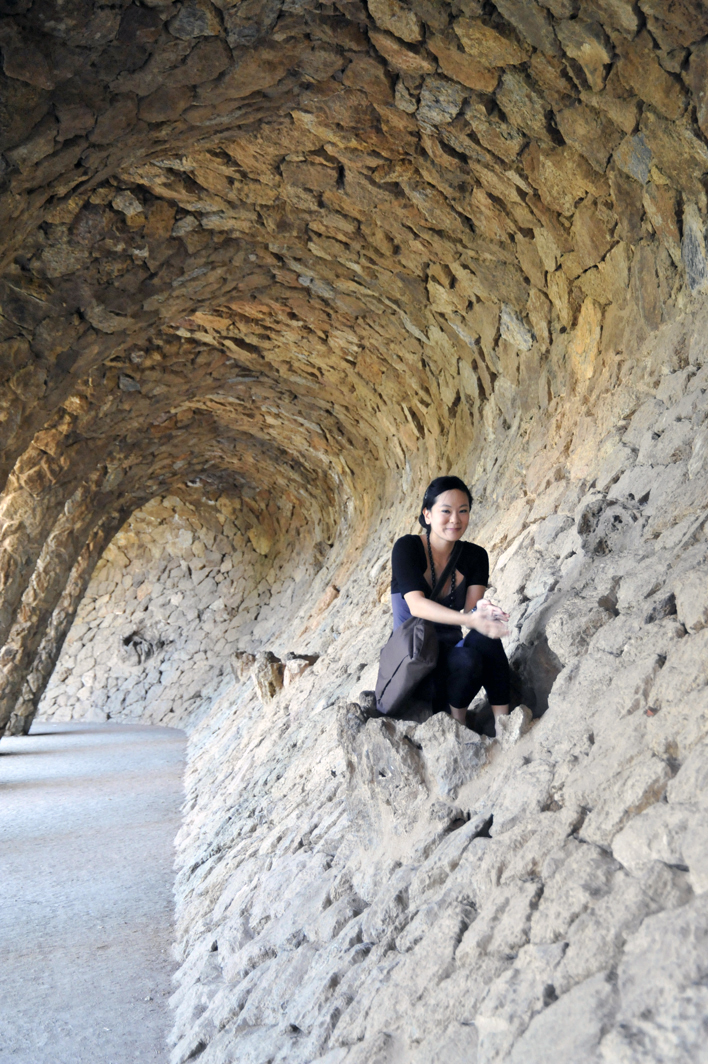 There are perches every few feet… maybe for fire? I dunno. I sat in it.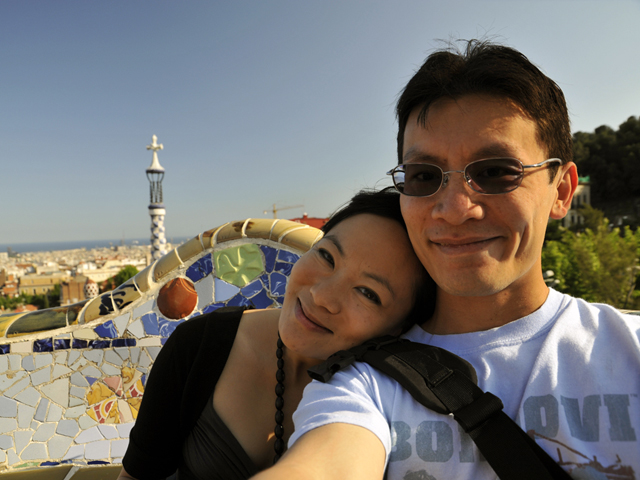 Overlooking the city at the topmost area of Parc Guell. We were sitting front & center of the area. 😀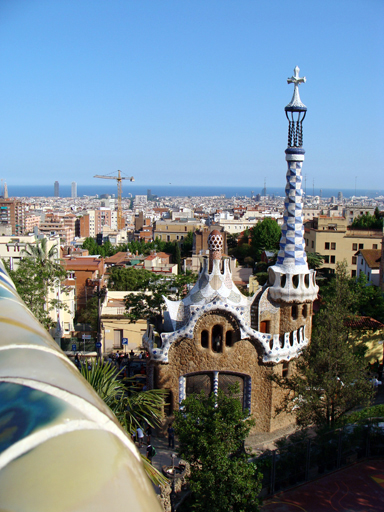 A view from the top.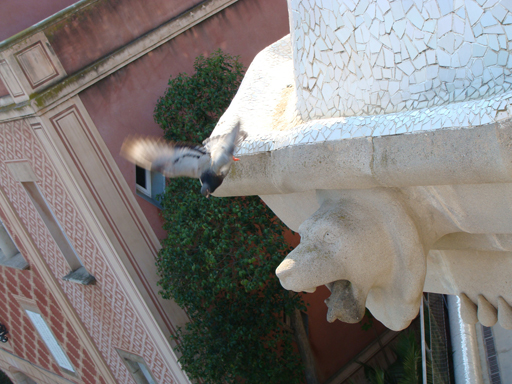 He looked hungry but could not reach the bird. So sad…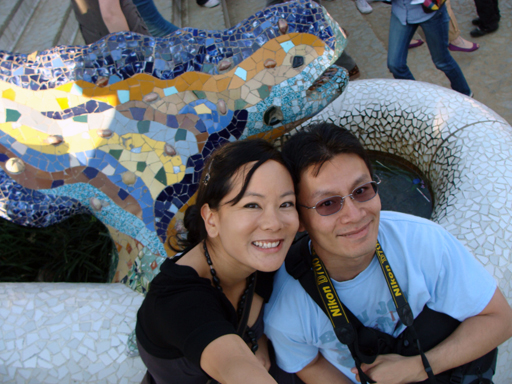 We wrestled like 50 people to get a picture next to this thing!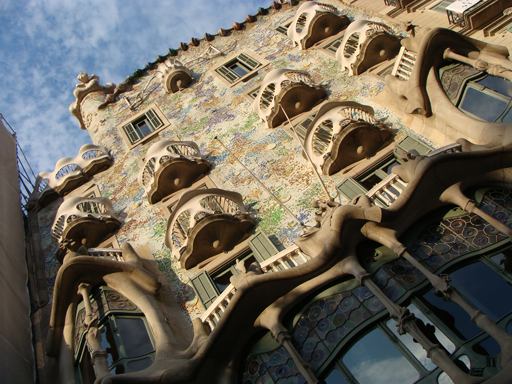 Another one of Gaudi's apartments, Casa Batlló. WTF This place was crazy! We arrived at 8 a.m. on Sunday to visit. We were the first ones in so thankfully, our photos weren't littered with tourists! Yay!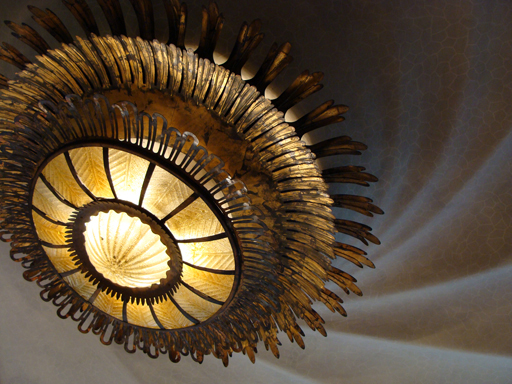 Light fixture.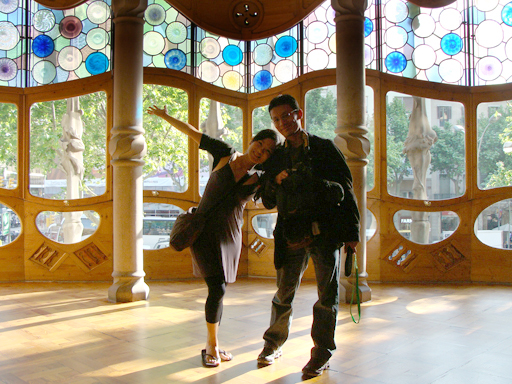 By the main windows.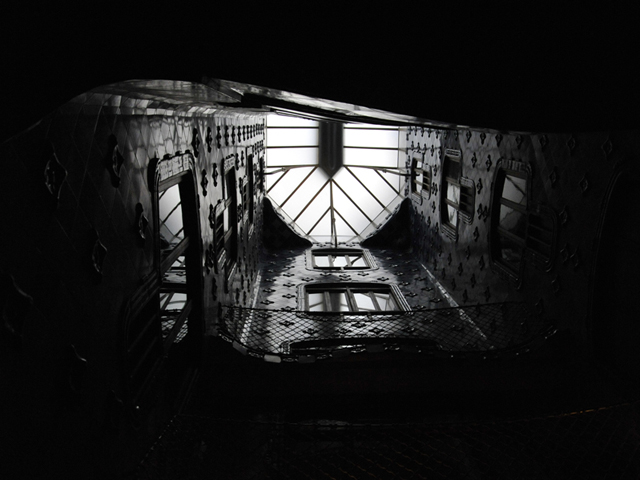 There was an atrium inside the apartment and this was my favorite shot of it looking up. 🙂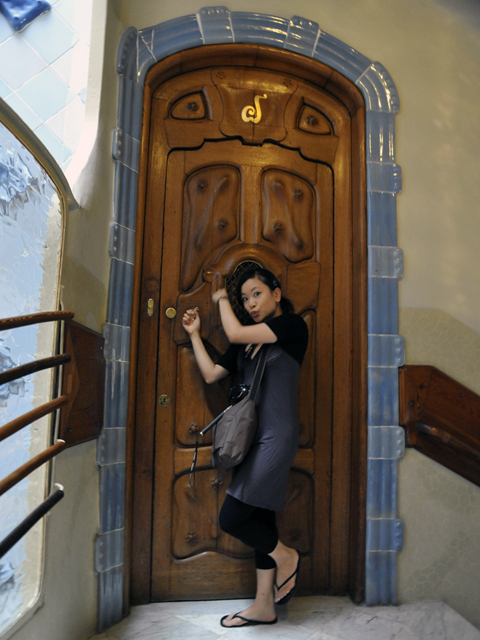 D for Dong! WEE!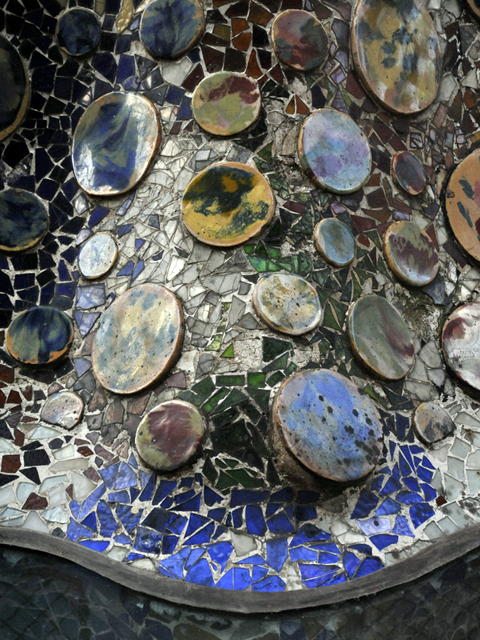 Mosaics ahoy…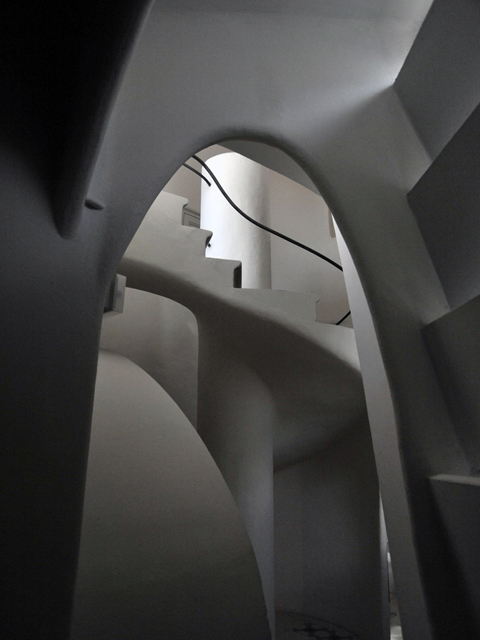 By the laundry rooms inside Batllo.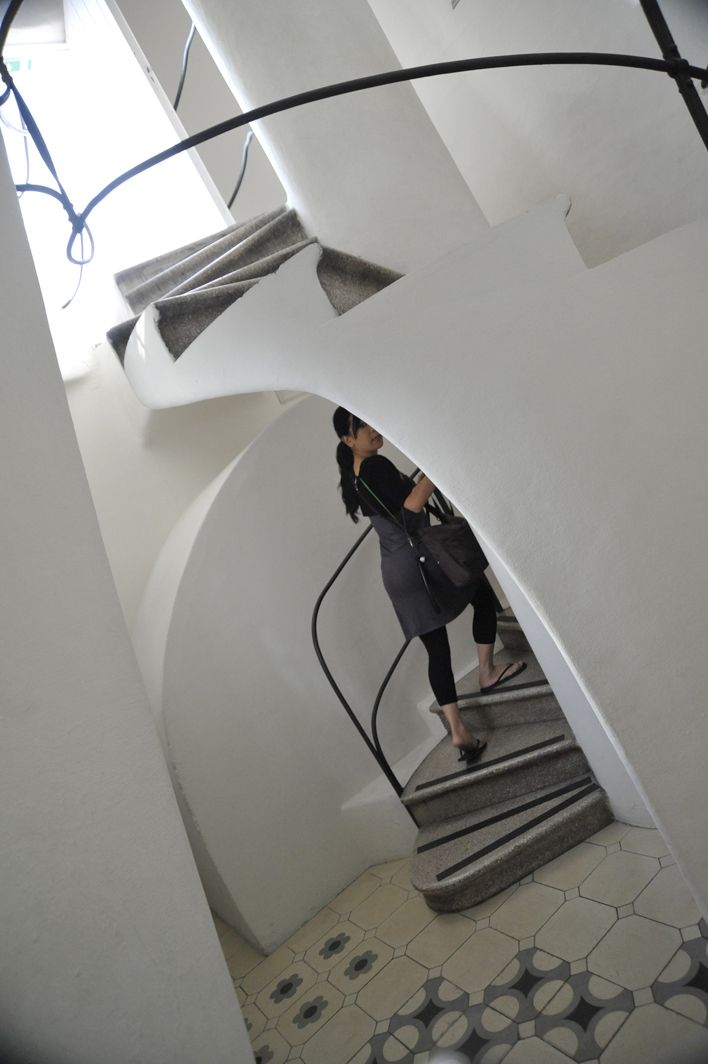 Walking to the roof…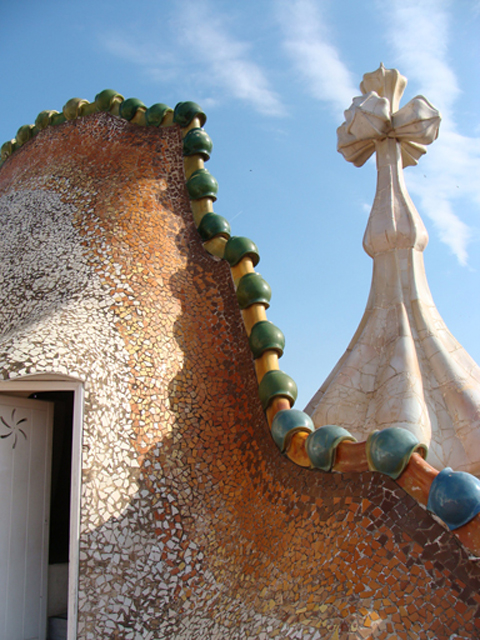 On the roof!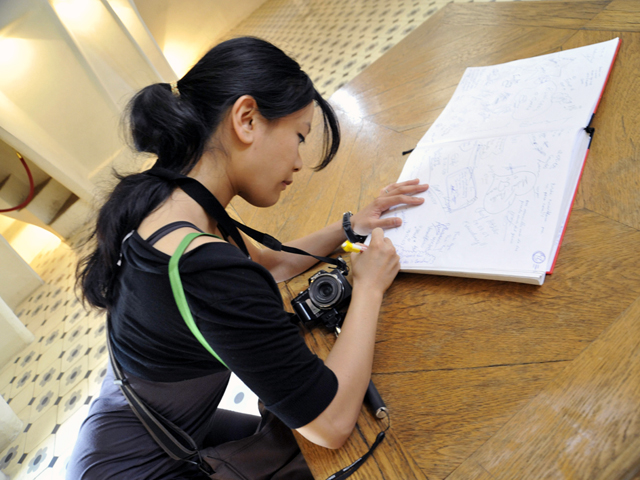 Bye Bye Casa Batllo! Signing the guestbook and leaving our mark. XD
MONDAY MAY 4th – Walked around Barri Gothic before having lunch and hopping onto our cruise! Whoohoo!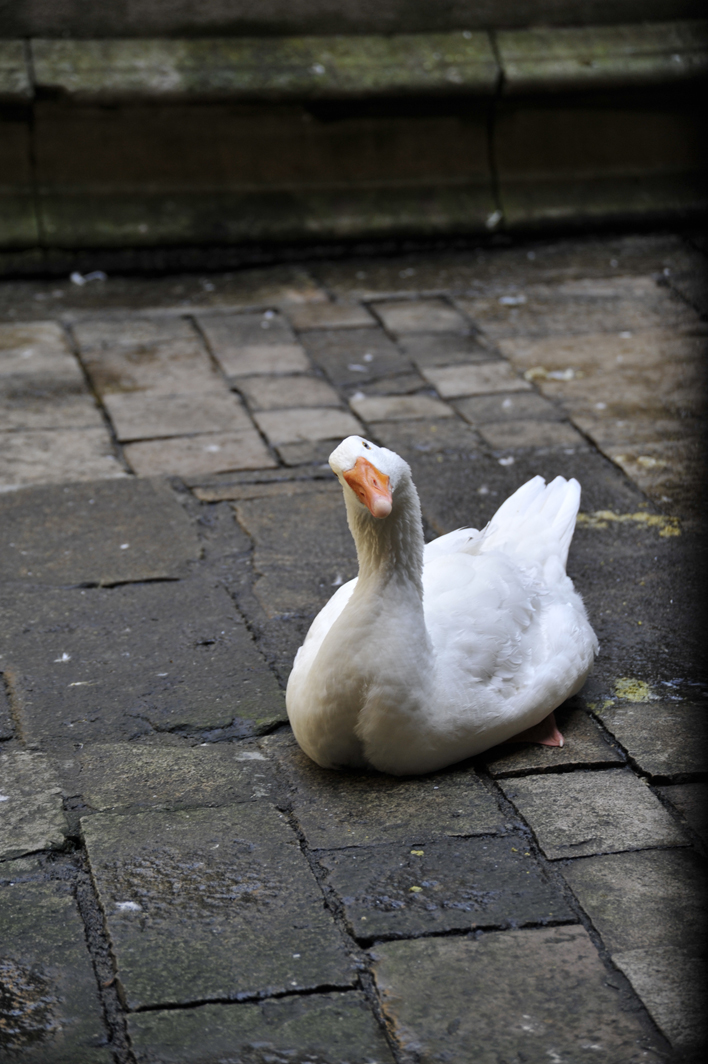 @ The La Seu Cathedral across from our Hotel. Gorgeous example of Gothic style architecture. This is inside the garden and this dude is totally saying, "Nyerrrrhe?"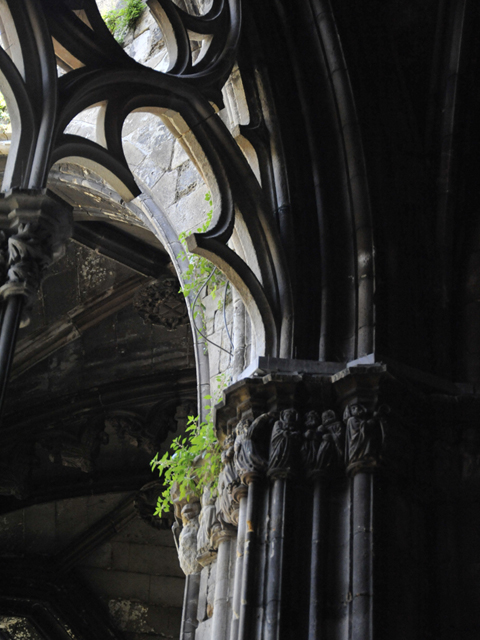 Inside the cloister.

The ceiling inside the Cathedral's Garden.

Found ourselves on the Las Ramblas briefly. The Joan Miro mosaic. 🙂
Monday morning, we went to La Boqueria. A GIGANTIC and awesome Farmer's Market. Gah HEAVEN.

Glorious food awaits!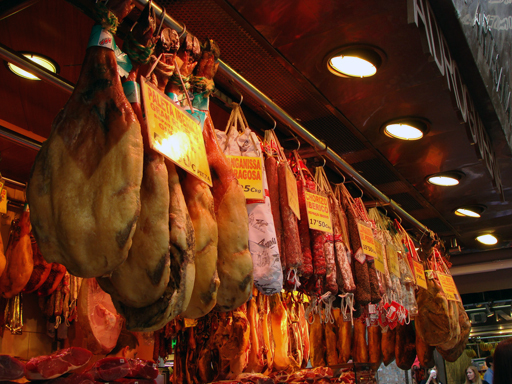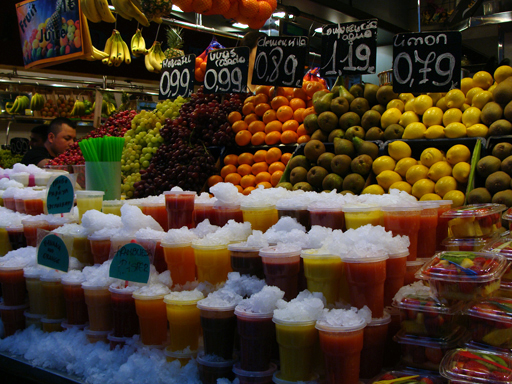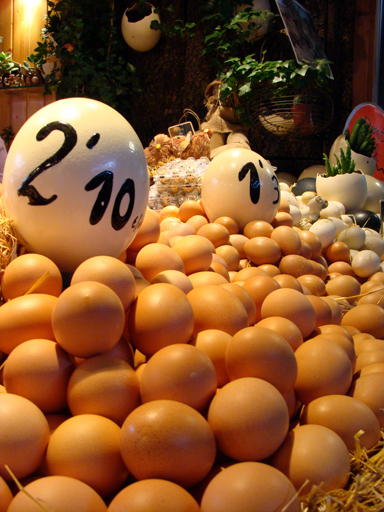 Gargantuan EGGS!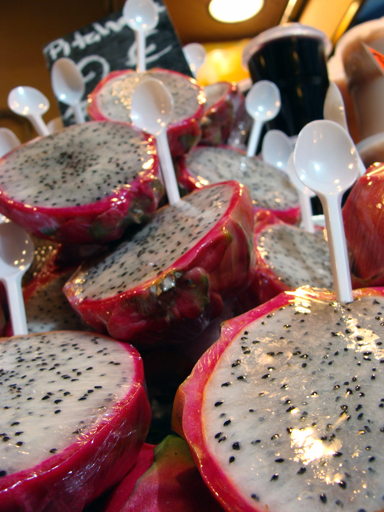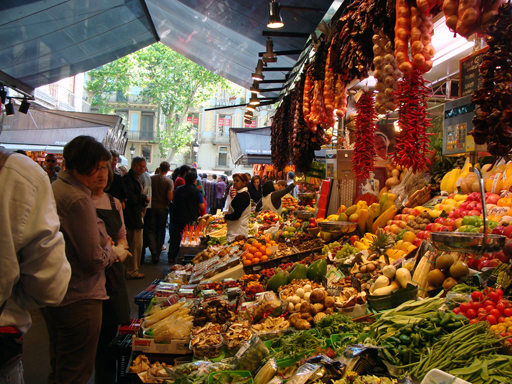 Looking towards the entrance.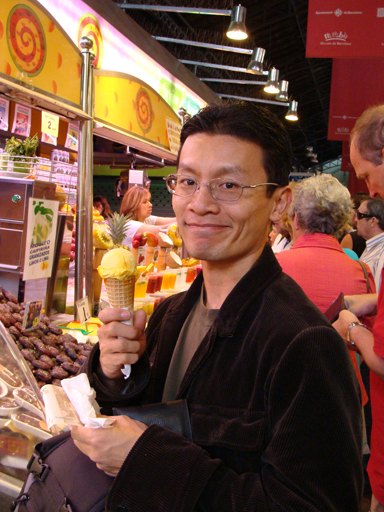 The first of many Gelatos…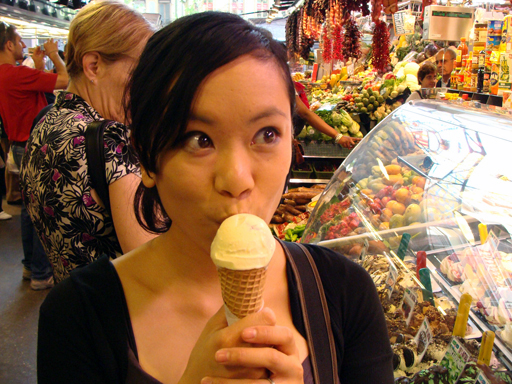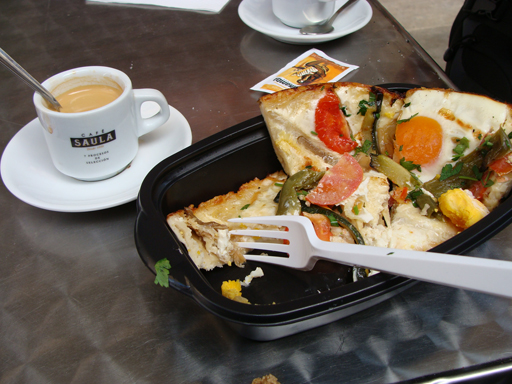 Our last lunch in Barcelona…